Nikon Coolpix AW100 Review, Features and Price in India
|
Nikon Coolpix AW100 Review
The all new AW100 from Nikon in its Coolpix range has sure managed to turn some heads after its launch, and has already carved a space in the markets thanks to its brilliant design and top quality performance.
Nikon Coolpix AW100 Review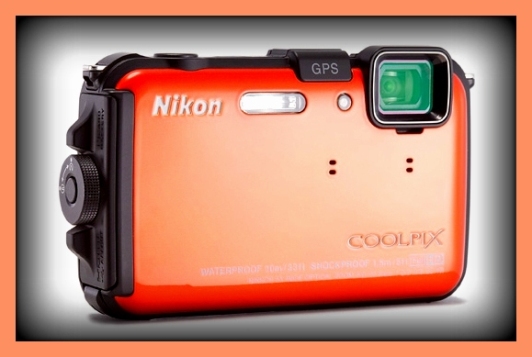 Nikon Coolpix AW100 Features and Design
Nikon Coolpix AW100 is one of the latest digital cameras available in the market. This newest member in the Coolpix family will be an instant hit with all the adventure and outdoor sporting geeks, who wanted a camera to capture them in action, and was sturdy enough to take a few hits, and yet remain unaffected. It is Nikon's first attempt at a ruggedized camera, so a lot of security features have been beefed up, like the water-proofing up to a depth of 10m, shock proof from a height of 1.5m and freeze-proof up to 10 degrees. In addition it also features a GPS, digital compass and built in world maps.
Some of its other features are the one-touch panoramic mode, macro mode, anti-blur technology, full HD recording and other post-capture image modifying tools. It has 5X zoom, and point-and-shoot capability, has a variety of effects to choose from to impart in the images. Due to its ½.3 in CMos sensor it can produce an image of effectively 16 MP resolutions. The recording also gives you a number of options to choose from, and various other modes.
Overall, the basic feature of Nikon Coolpix AW100 camera, i.e. the ruggedness is totally at par with its rivals and certainly lives up to the expectations.
Nikon Coolpix AW100 Performance and Image Quality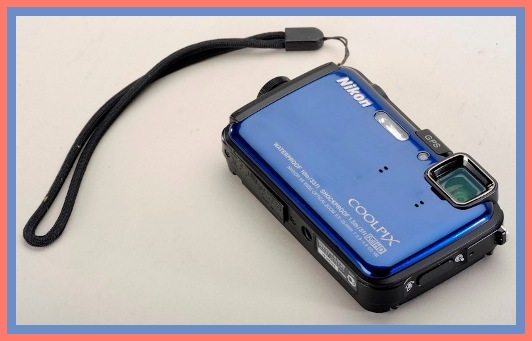 Nikon Coolpix AW100 camera has definitely addressed one concern of all the users, i.e the user-friendliness.  On the performance side, Nikon Coolpix AW100 can be termed as a bit of both worlds. On one hand, this camera from Nikon amazes with its superb autofocus, on the other hand, the image processing time is a tad too long. The start-up time, though is at an incredible 2.5 seconds, which is quite good for its kind. Nikon Coolpix AW100 camera has a Action Bar button which enables you to switch between built-in maps of world and the Action control mode. There is also a three flick settings for sensitivity, with which you can manage and get your images much better.
The one point, where this camera scores hands down over its rivals is its outdoor image quality, which depending on the settings used, can be excellent. That to some extent can explain the long processing time on its part. The ISO performance is also lot better than its predecessors, and the light metering is also very much accurate.
Nikon Coolpix AW100 Pros & Cons
Pros
Tough enough.
Less complicated and user friendly.
Superb outdoor image quality.
Panoramic mode & slow-mo video.
Buttons are highly congested and very small.
Auto-white balance is easily overcome by the artificial lights.
Cons
Buttons are highly congested and very small.
Auto-white balance is easily overcome by the artificial lights.
Nikon Coolpix AW100 Price
The price of the Nikon Coolpix AW100 camera is 25000-30000 INR
Verdict
Nikon Coolpix AW100 is definitely, one of the better rugged cameras out there, and with its compactness, it definitely has an edge over its rivals. Though it has faced some criticism over its small buttons, what it will definitely be applauded for is definitely is its solid picture quality.