5 NEW CELL PHONES OF 2014
|
2013 has been left behind, and so should its phone models. When technology is ever-changing and so vastly available, why consider old choices when there's a plethora of new ones to indulge yourself in? Everybody has a new year's resolution. For those who have pledged, this year, to cut down on their luxury bills, I'll proceed to list five new cell phones (2014) that will fit your needs in every possible way, and prevent you from feeling a pocket pinch!
Karbonn A91
This little bomb of a phone boasts of a 3.9 inch display and Android version 4.2 (Jelly Bean). The Karbonn A91 houses a primary as well as secondary camera, a feature that is not generally available in phones under the 5k bracket. Fitted with a 1.3 GHz dual-core processor and 256MB of RAM, this phone gives great value for money performance. The miserly 512 MB internal storage can be compensated by the 32GB expandable memory card slot. As icing to the cake, this phone provides dual SIM slots (GSM+GSM). All in all, the Karbonn A91 is a reliable new cell phone (2014) that will provide satisfactory performance.
Price: INR 4,490
Micromax Canvas Turbo Mini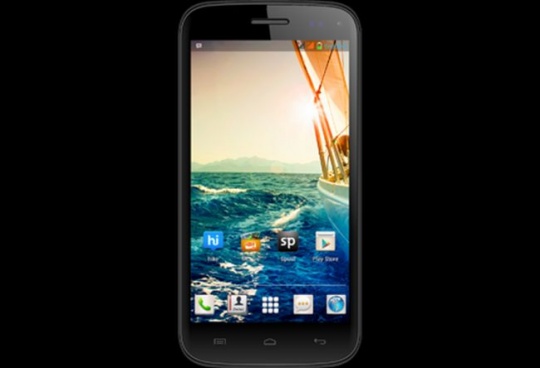 The Micromax Canvas Turbo Mini is a dual SIM variant of the Canvas Turbo that was launched in October '13. This phone has a whopping 4.7 inch HD IPS display and is powered by a 1.3 GHz dual-core processor and 1GB of RAM. The Canvas Turbo offers Android 4.2 (Jelly Bean), 4GB of built in memory which is expandable up to 32GB by means of a memory card. An 8 megapixel primary camera is provided, along with a 5 megapixel secondary camera. In the sub-fifteen thousand segment, the Micromax Canvas Turbo Mini is a great new cell phone (2014) for all your daily needs.
Price: INR 14,490
Nokia Lumia 525
Windows phones are making a strong stand in the mobile market, thanks to the Nokia Lumia series. The all new Nokia Lumia 525 is a variant of its predecessor, the Lumia 520. With a 4 inch display, powered by a 1GHz Qualcomm processor and 1GB of RAM, this Windows 8 phone has a primary camera of 5 megapixels. The internal memory provided is a massive 8GB, and as if that's not enough, a 64GB expandable memory slot is carved into the phone. At a modest rate, the Lumia 525 comes in a variety of colours suitable for every personality. The Lumia continues to be a great choice as a new cell phone (2014).
Price: INR 10,499 (approx.)
Sony Eperia E1
The Sony Xperia E1, successor to the popular Sony Xperia E, comes with a screen size of 4 inches and Android version 4.3. Equipped with a 3 megapixel camera, 1.2GHz dual core SnapDragon processor and 512MB RAM, this phone is not only handy but a very stylish buy. The Xperia E1 comes with 4GB of onboard memory and a 32GB expandable memory slot. At an estimated price of 10k the Sony Xperia E1 brings to you the brand of Sony and the quintessential features of Android.
Price: INR 10,000 (estimated)
Samsung Galaxy Core Advance
True to the Samsung name, this phone has the design of any other Galaxy handset; but let this not discourage you, for the Galaxy Core Advance has much to offer at a mid-range price. A huge 4.7 inch display makes the appeal of the phone, with a 5 megapixel primary camera fitted with LED flash on the other side. This phone houses a 1.2GHz dual core processor teamed with a generous 1GB of RAM. The Galaxy Core Advance comes with Android version 4.2, upgradable to 4.3. In the under-20k bracket, this new cell phone (2014) is one of the best buys in the market.
Price: INR 17,999 (estimated)
The Pros of Buying New Cell Phones (2014)
In the present time, when advanced technologies like Android Gingerbread and Honeycomb have become obsolete, Ice Cream Sandwich and Jelly Bean will not take long to be left behind by KitKat. Old phones support only a limited number of upgrades, after which they are rendered useless. Buying a newly launched phone ensures that the user gets updates for a majority of the phone's life.
A few guidelines have been mentioned above. Feel free to choose and research about any phone in the market. Also, feel free to leave suggestions.
-Avantika Dasgupta