Micromax Canvas Tablet P650 – Price, Specs, Features & All You Want To Know
|
The world of technology is emerging with advancement day by day and for technology lovers, it cannot get any better. The launch of smart phones and tablets have created so many options and invented many useful applications. Micromax being an emerging star in the market has gained enormous popularity amongst its users for its ability to give the best usage of application at the minimum price.
The launch of Micromax's newest Canvas tablet has created sensation in the market for various reasons. The tablet's 8-inch display which matches with Apple mini iPad and Samsung Galaxy Tab 3 gives it an extra bonus point among the tech lovers because of it's creative inspiration that comes from the top phones.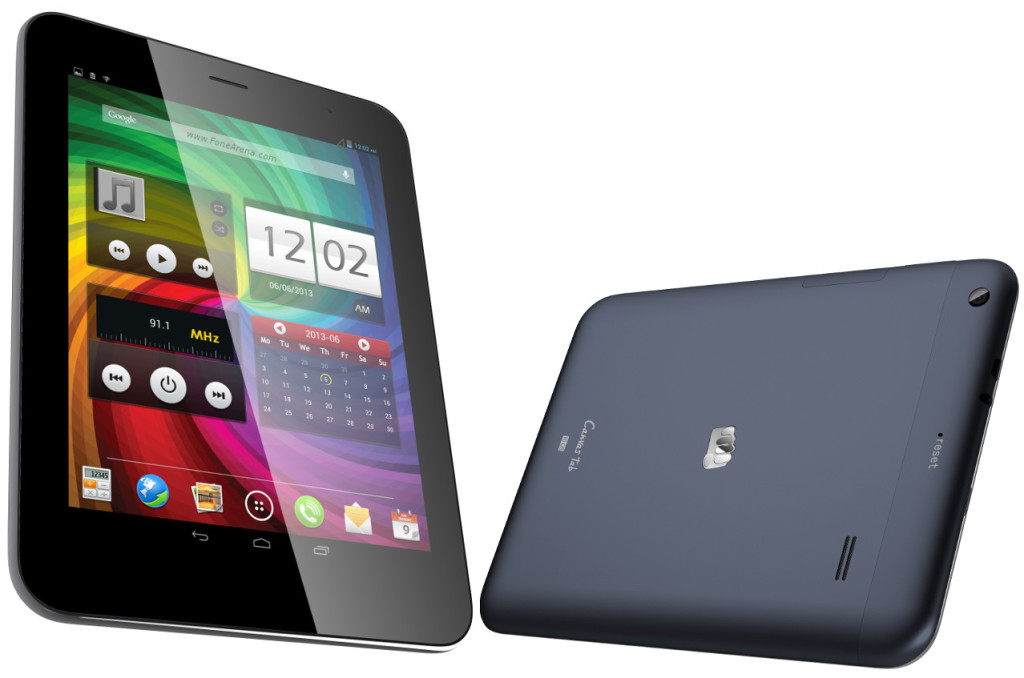 Strength of Micromax Canvas Tablet P-650
Minimum Price Rate
Ever imagined owning a 8 inch tablet for just Rs. 16,500? Micromax makes it possible. The idea behind is to have the consumer experience the application and features at lowest possible price.
Additional Installed Applications
The latest tablet p-650 comes with Opera Mini Browser, applications where you can watch free movies in the 8 inch display phone with application like Spuul, MusicHub to have more clarity in listening and downloading your favourite songs and host of other games and academic applications.  The tablet gives the user an ultimate experience to enjoy everything without having to compromise on most of the battery support or screen resolution of the phone. With so many features available at such an affordable rate, who would want to own this tablet?
Elegant Display:
Tablet Canvas P-650 of Micromax, comes in white and blue colours with 8-inch (1024 x 768 pixels) multi-touch display. The look of the phone is like of a giant phone with a handsome covering.  The latest phone's unmatched elegance covers for the requirement that you have been searching for in an advanced phone.
Technical Competence
The credibility of a phone is known from its technical support and the designers of Micromax's Canvas P-650 Tablet have taken care of coming up with upgraded technical support.
The Canvas Tab 650 is powered by a 1.2 GHz quad core processor alongside 1 GB of Ram.
Inbuilt 16GB of space for storage which can be expanded further up to 32 GB via microSD card.
5 megapixel of camera with 720p HD video recording and a bonus 2-megapixel front facing camera.
Supports SIM-card sloth, 3G support, Wi-Fi, Bluetooth and GPS.
The latest tablet comes with inbuilt SIM support with voice-calling feature.
Canvas P-650 HAS 4800mAh battery that delivers minimum of 5 hours of browsing time.
Message from the Co-Founder, Micromax
With Canvas 650, the idea is to offer Indian Consumers a unique blend of superior technology with unmatched style. The aim is also the extend the Canvas experience to users on the tablet PCS, which is supported by all the applications. The Canvas is expected to strengthen the position of the leadership in Tablet PC in the market.
Clearly, with so many additional features for this newly launched tablet available at a lesser price, the gadget lovers are going to have thrill with Micromax's latest venture.