Micromax A115 Canvas 3D with 5 Inch Display Available at 9999 INR
Micromax has further extended the Canvas Smartphone range with the launch of A115 Canvas 3D. The name of the device indicates the features of it, as it happens to be the first 3D phone from the company and in no way you would need a pair of glasses to be glued to the content in 3D. The phone will be available in all the retail stores of the company and one can purchase it online as well.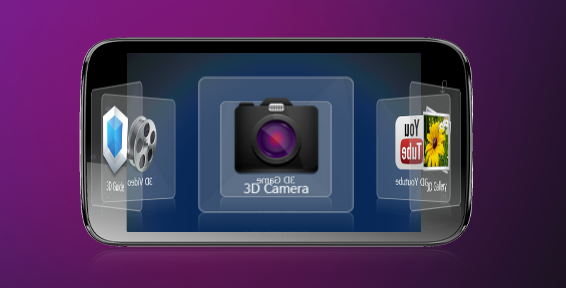 Specifications of Micromax A115 Canvas 3D
The Smartphone comes with 16.7 colours and has a 5 inch touch screen display with 480 * 800 resolutions. It comes with 1GHz MT 6577 dual core processor and has a Jelly Bean operating system. The phone has 512 MB RAM along with 4 GB of internal memory and if the need arises, it can be extended upto 32 GB with the help of a external microSD card.
Connectivity of Micromax A115 Canvas 3D
From the point of view of connectivity, it has WI-FI, 3G, and Bluetooth 4.0 though the exact size as well as the weight in the market is not known.
Battery of Micromax A115 Canvas 3D
This is the feature where the device outscores the earlier predecessors of the company. The phone has a battery life  of 2000mAh battery which the company claims will have 4.5 hours of battery life as well as 225 hours of standby time.
Camera of Battery  of Micromax A115 Canvas 3D
Micromax A115 Canvas 3D comes with dual cameras- a front facing camera of the dimensions of 0.3 MP which enables video calling as well as rear camera of  5 mega pixels which helps to record videos at close to 30 frames per second. The phone also has the added features of converting regular pictures into 3D format.
Price of Micromax A115 Canvas 3D
Canvas A115 3D phone is moderately priced at Rs 9,999 like other Canvas phones. You can check the other Canvas phones here-
Applications of Micromax A115 Canvas 3D
It also comes with a bundled 3D space that provides instant access to 3D videos along with 3D pre loaded games. The precise fact is what the use of a 3 D phone is when you do not want 3D content to play in it.
Whether to opt for Micromax A115 Canvas 3D
The Company has high hopes from the launch of the phone and recent figures indicate that they have sold close to 1 million handsets which is definitely a good beginning. If things could be put in right perspective the company can build on this, but should not harbour too much hopes on the device. Large multinationals like HTC and LG have tried their hands on 3D phones with limited amount of success.