Maybe You Should Fear Using Your Smartphone
|
Absolutely, they are wonderful devices. Anyone that has a smartphone finds themselves with the case of love at first sight, if not first use. Here in South Africa, those that can afford one find that they are almost a status symbol, akin to a gold watch. They enjoy not only using their devices for making phone calls, but also for conveniently surfing the Internet, accessing just about any content that they want. What they don't realise is that they are being less cautious when using their smartphones. Often, they don't take the same precautions as they probably had taken in the past with their computers, such as installing antivirus software and taking precautions when visiting certain risky sites. As a result, many of them are finding themselves victims of the latest wave of cybercrime: malicious smartphone attacks.
It Could Happen to You
Cyber-crime is a worldwide phenomenon and a concern for any Internet user on the planet. It is estimated that in South Africa alone, victims have been defrauded to the tune of almost R3.4 billion in the last year alone. The 2013 GSM African Mobile Observatory states that just over 87% of all Internet activity in South Africa is done through smartphones. As a result, it can be assumed that the majority of the Internet related crimes are done by exploiting vulnerabilities in an individual's smartphone.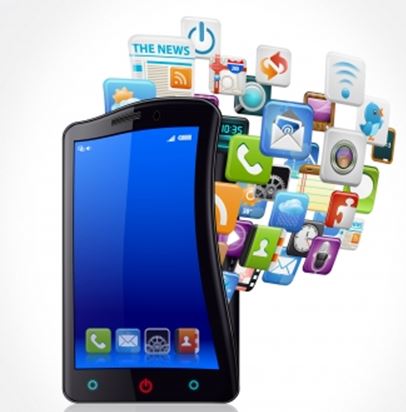 Norton, one of the leading security firms in the world, just issued their report for 2013. They reported that there were over 370 million victims all over the world, mostly concentrated in 24 countries, and that the total damage amounted to $113 billion, up from $110 billion last year. The conclusion? Just over 47% of all smartphone users in South Africa have fallen victim to cybercrime in the last year. That is an astonishing statistic and one which should open the eyes of any smartphone user.
What to Look out for
A technique known as ransomware uses a download that a smartphone user initiates and piggybacks on the download itself, virtually locking the user out of their smartphone and stealing any information that can be found, such as passwords to other Internet sites, or even banking information. The study reports that men are most likely to be victims of such an attack, as they often browse to what are considered high-risk sites, such as gambling websites or even watching porn. Even though security companies are trying to develop the latest technologies and protocols to avoid these types of attacks, cyber criminals keep coming up with new ways to break into a smartphone user's device, making it a constant challenge. One habit that every smartphone user should develop is not to connect to any Wi-Fi network which is not secured. Otherwise, it is almost an open invitation for anyone with criminal intent to try to steal valuable information.
Safeguarding Corporate Information
With the rise of cyber-attacks, every company should do everything they can to protect their sensitive information. Services such as up time support can provide any company with all the tools they need to not only protect their information, but make sure that their entire computer network is operating at maximum efficiency.