iPhone 5 Announced- Review, Technical Specs and Price
|
iPhone 5 Announced- Review, Technical Specs and Price
Apple has announced iPhone 5 on the expected day, 12th September. Every iPhone launch is a source of excitement to the telecom world. iPhone 4S had not been able to stir as much interest because the changes it had were only slight upgrades from the previous edition, which, many believe, let the Smartphone market slip out of Apple's dominating grip. However, that is about to change as with this sharp new addition to the series, Apple is all set to claim the market back.
iPhone 5 Review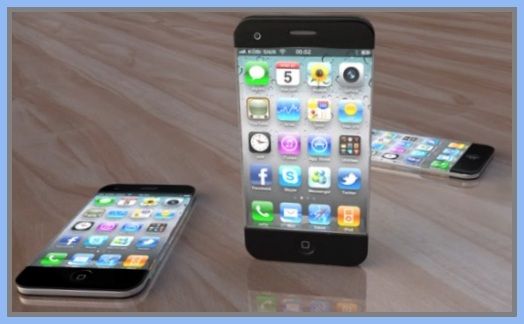 iPhone 5 Display
iPhone 5 has a 4 inch TFT, capacitive touch screen with a resolution of 1136 x 640 pixels and a pixel density of 326 ppi. It has the 16:9 aspect ratio that televisions have kept selling for years, which gives its users a more lifelike experience than the rest.
iPhone 5 Software
iPhone 5 runs on the latest iOS 6 with an Apple A6 chipset. While it has internal memory of 16, 32 and 64 GB depending on the model, it does not allow for external memory extension. It has a satisfying RAM of 1 GB as well.
iPhone 5 Other Applications
Apart from the plethora of apps in the iTunes store, the phone itself contains applications like iMessage, threaded view SMS, MMS, Email (regular and push), Accelerometer, proximity sensor, gyro and compass. The default browser is of course Safari. It has GPS with A-GPS support and GLONASS. It has iCloud, Apple's cloud service, Twitter and Facebook integration and best of all, Siri, the digital personal assistant that will do tasks at your beck and call- literally.
iPhone 5 Camera
The camera is 8 MP with 3264 x 2448 resolution. This ought to sate even the pickiest of amateur photographers' taste. It has an LED flash and autofocus enabled. You can record HD video and image simultaneously and touch to focus. It also has geo-tagging, face detection, panorama and HDR. The camera records videos seamlessly at 1080@30 fps. Video stabilization and geo-tagging are two features of the camera. There is also a secondary camera of 1.2 MP which runs at 720@30 fps. This is ideal for video calling.
iPhone 5 Connectivity
It has 2G (GSM and CDMA), 3G (HSDPA) and 4G (LTE) capabilities. It is GPRS and EDGE enabled too. WiFi is 802.11 a/b/g/n, dual band and Bluetooth 4.0 comes with A2DP. USB 2.0 is another point of connectivity for the phone.
iPhone 5 Battery
iPhone 5 has a standard Li-Po battery with claims of up to 225 hours of standby time and 8 hours of talk time on both 2G and 3G. It also supposedly has 40 hours of music play. However, it remains to be tested by real consumers.
iPhone 5 Price
Recently, Apple confirmed the price of iPhone 5: in the US, a 16 GB model will cost $199, a 32 GB model will cost $299 and a 64 GB model will cost $399. iPhone 5 price is India is not confirmed yet however the price of iPhone 5 will be near about Rs 45000.00.
iPhone 5- HIT or FLOP?
With so much pre-launch hype engulfing the phone critics wonder if iPhone 5 will be able to live up to its expectations. It does not have NFC which is a downer. However, it's not always complete reinvention that thrives; it is all about small changes to move one step closer to perfection. And we all know that Apple is all about that.