HP Elitebook 2170p Review, Features, Tech Specs and Price in India
HP has launched its new business laptop in India with the name-Elitebook 2170p. It has been designed to meet the needs of young entrepreneurs who are constantly on move. It helps them manage their work efficiently and securely constantly on the move.
HP Elitebook 2170p Review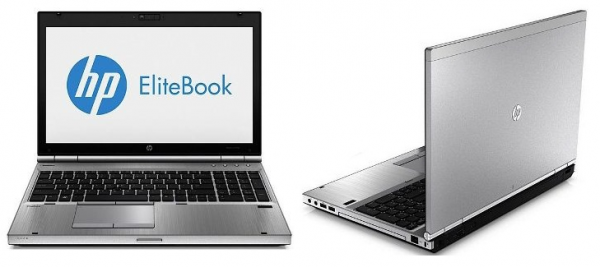 HP Elitebook 2170p Design
This ultra sleek notebook has been designed around dimension of 11.5" x 7.56" x 1.04". This ultrabook weighs around 1.31kg. Although very light in weight this machine is crafted from hybrid magnesium-aluminum material and has rugged design to withstand mechanical shocks and pressure.
HP Elitebook 2170p Display
This ultrabook has 11.6-inch LED backlit HD anti-glare display which offers a superior resolution of 1366 x 768 pixels. Other than work purpose this ultrabook can also serve the user with nice options of multimedia like movies, videos and even casual gaming.
HP Elitebook 2170p Battery
When talking of battery backup the laptop provides 8 hours of battery life.
HP Elitebook 2170p Processor
This ultrabook comes in all three variants of Intel next gen chipsets i3, i5, i7. Each comes with integrated chipset for enhanced graphics performance.
HP Elitebook 2170p Hardware
HP elitebook 2170p comes along with 1600 MHz DDR3 RAM which enables high speed processing and multitasking easier task. With 500 GB harddisk the manufacturers ensure that the user doesn't run short of disk storage space. Enough of memory is provided for smooth functioning of the ultrabook even on the go. The keyboard is full sized and spill resistant which comes along with the option of optional back lighting.
HP Elitebook 2170p Graphics
Although HP haven't provided this ultrabook with a dedicated graphic card rather for multimedia purposes, this notebook comes along with Intel HD Graphics 4000 module and it comes incorporated with the 3rd generation of Intel core CPUs . 16GB RAM also helps in enhancing graphic performance.
HP Elitebook 2170p Webcam
This device comes along with 720p webcam which comes in handy in video chat and other such works.
HP Elitebook 2170p Audio
To meet the entertainment needs of the user this ultrabook comes along with SRS Premium Sound Pro audio, a set of stereo speakers, dual-microphones and a head cum microphone jack.
Some other features
The device's chassis is embedded with USB 3.0 and an HDMI socket. A 5-in-1 SD/MMC card reader has also been provided.
Other Add-on features
In order to add more durability to this ultrabook  makers have provided some add-ons like HP Fit Tight Battery lock, HP display Safe frame, HP Dura case. These add-ons help in protecting battery from shock and protects display from scratches.
HP Elitebook 2170p Pros
This Ultrabook can be bought for its power packed features, low pricing, presence of almost all basic necessities of a good handy Ultrabook, portability, battery backup and light weight.
HP Elitebook 2170p Cons
HP Elitebook 2170p has a comparatively small display of 11.6 inches. Other than the display size, this ultrabook encounters one more problem with its graphics. Absence of a dedicated graphic card will surely affect its performance, when it comes to high end graphic software and other such video related issues.
HP Elitebook 2170p Price
HP has quoted its price smartly around Rs. 69,000 which makes it one of the cheapest Ultrabook in market. Its low down price helps it compete well along side markets' bigger Ultrabook players. It is most suitable for those looking for a compact high end notebook with a lots of new features.
Buying HP Elitebook 2170p?
With smart pricing, decent battery, light weight and sleek modeling this Ultrabook is worth a buy. However the absence of a dedicated graphic card may be a drawback. But with all basic features present this Ultrabook is worth a trade off. Are you planning to buy HP Elitebook 2170p Ultrabook ?