How to spring clean your PC for the New Year
|
Spring is just around the corner which means that you will soon start planning your deep spring cleaning. Apart from doing all the housework, you also need to make sure that your PC is all clean and reliable for you to enjoy using it during the whole year.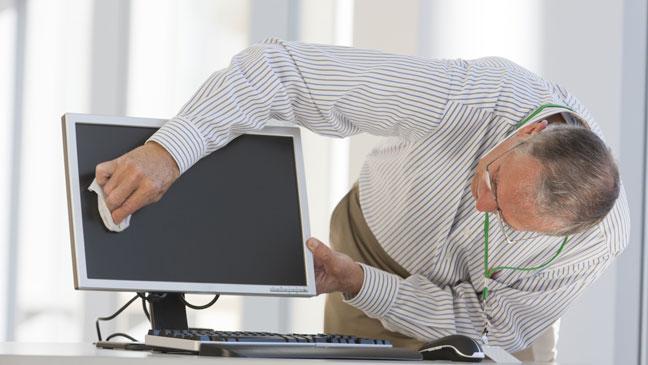 Even though you may be extremely careful about working with it, your PC will eventually accumulate errors and clutter. London IT Support company Syntax Integration has given their best tips on how to clean your computer and make it faster and more efficient.
Before starting with anything else, you might want to clean your desktop and organize your files. PCs usually slow down when you keep a lot of files on your desktop. This is because the operating system automatically creates previews of them for a quick view. In addition to that, you need to remember to empty your trash bin as it might have accumulated a lot of clutter over time – clutter that can take up significant space.
Remove duplicates and unused apps
Removing document copies and apps you do not use is another crucial factor for increasing your PC's performance. Keeping these will not only take a lot of unnecessary storage space but can also interfere with other apps that you are actually using. On the other hand, if you do not want to completely remove some apps, you could just deactivate them from auto-loading upon switching on the computer.
Like most people, you probably spend a lot of time surfing the Internet, which can easily make your browser bloated and slow. To speed it up, you need to consider removing unneeded extensions, browsing and download history, and cookies. The process may vary for different browsers but all of them should have the option to perform clean-ups. Repeat this on a regular basis to ensure a smooth and fast-running machine.
Backing up your files is really important as you never know what may happen. Moving them to cloud storage will not only save you extra space on your PC but will also ensure that you have your data safe even if something unfortunate happens to your computer.
The best way to avoid getting your computer full of viruses is having powerful antivirus software. Since new threats are constantly released, you need to make sure that it can update automatically whenever it needs to. On the other hand, you should always be careful to not download and install anything suspicious on your PC. For extra peace of mind, you can continue to run an antivirus scan every week to make sure it is all working well. If you are not confident handling your antivirus needs yourself, seek advice from an IT expert.
Restore your operating system
Ever since the launch of Windows 8, cleaning up the operating system has become a lot easier. Reinstalling it is surely the best way to get rid of all the unnecessary clutter that has accumulated over time. This can now be easily done from your PC's settings and by the time it has finished, you will enjoy a fully-optimized computer running much faster than before.
Most modern PCs and macs now release regular automatic updates for your operating system. This saves you the time of looking for the right ones and installing them yourself. Apart from this, you should also take the time to install any necessary software updates that you have been delaying for a long time.