How To Save Instagram Videos?
|
Instagram is now a regular pastime for many. Up to 80 M photos are uploaded on Instagram daily. If you are a regular Instagram user, you come across a number of great photos. And those amazing videos! Do you ever think how nice it would be to download them and watch them during leisure? Well, look no further. Go through this article and, you will realize that downloading videos from Instagram is as easy as apple pie.
Let's take a look!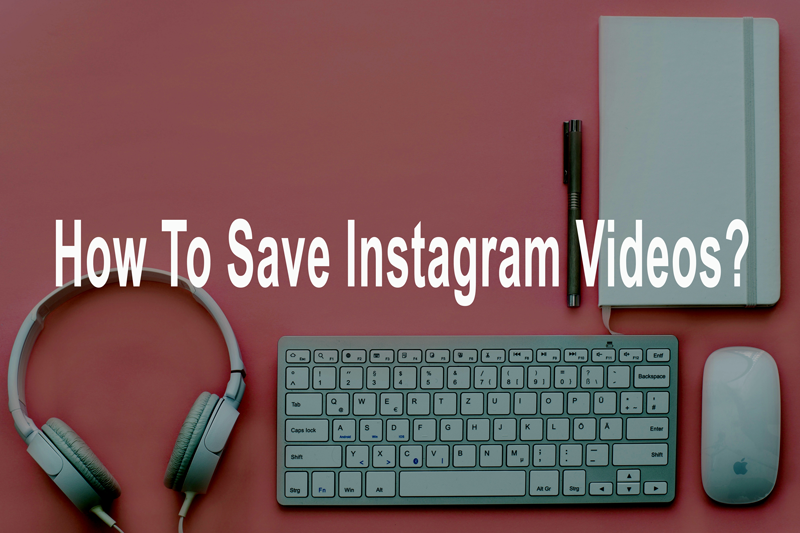 Instube
Ever wondered how to save Instagram videos to your phone? Instube serves as a wonderful tool for downloading videos from Instagram. You do not need any registration to install the app. Want to know the best part? They never collect any private details from you. You do not require spending a single penny while downloading videos from Instagram with this tool.
SaveDeo
Want to save every Instagram video? SaveDeo happens to be an easy option for people who are looking forward to downloading Instagram videos without any hassles till you are not willing to download videos from private accounts. Load the video you like in the web browser of your choice. Copy and paste the URL into the text field, present at the top of the page. Next, to this, choose Download and click on the download link. As the video gets opened in a new tab, right click on the video and choose " Save Video As ". The video will be downloaded to your device. Go to recent downloads list for watching the same.
Flow for Instagram
Wish to have Instagram videos on iPad? Try Flow for Instagram. It allows you to do that. You are sure to have an improved experience as you will be successful in downloading any video with just one tap in no time. While watching the video you like, tap the three dots present on the bottom right corner. Select "save to camera roll". You will be capable of accessing the video from your iPad anytime anywhere.
InstaSave Repost for Instagram
Not happy with Flow for Instagram for some reason? No need to worry! There are different applications in iTunes which are designed to save Instagram videos. However, most of these applications cannot be used at free of cost. InstaSave Repost for Instagram, however, can! Download the application, sign into your account and permit the app to access the Instagram feed of your account. As you log into your account, content you will be saved in the chronological feed.
InstaSave
Who wants Instagram videos on Android? Well everyone, as say the statistics. InstaSave is recognized to be an amazing mobile option for users with Android phones. Browse Instagram and tap the three dots which are present in the upper right corner of the video, you will like saving. From the resultant menu, choose the Copy Share URL and open InstaSace. The video will get enlisted in the feed. Tapping down the arrow below the most updated video, choose Save. All the saved videos can be found in InstaSave feed.