How to Repair Your Windows 10 Installation?
|
Recently I installed Windows 10 operating system on my laptop, and suddenly one fine evening all my Windows crashed and I could see was the only blue screen. Now I was regretting why I opted to install Windows 10 on mine device. I had earlier heard that Windows 10 users often face system corruption, which is a term that covers a broad range of issues. The problems include blue or black screens of death (BSOD), driver errors, and lot more.
As I did not want to lose my data, programs, and settings, so I thought to go for the reinstalling Windows 10. Reinstall Windows 10 is the option that helps in keeping the data, apps, settings, files and documents undamaged.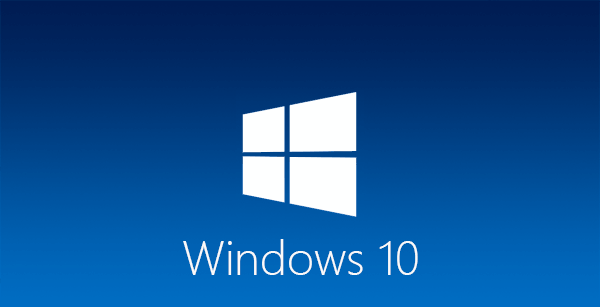 Reinstallation comes handy for various issues which include the Start menu failing to work, sfc scans failing and missing DLL errors. But you must note down that this does not format the system. Like me, you can also opt for Windows 10 reinstall repair when the apps do not work, files are corrupted due to viruses, and the updates and upgrades fail.
What are the requirements?
The first thing that would come to your mind would be for this reinstallation process what you would require?
Access to Windows 10 setup media
Windows 10 set up ISO image, or DVD and USB based installation.
Booting up to Windows 10 is mandatory. Using the Windows 10 setup DVD or USB, you cannot boot into Windows 10. In case, booting into Windows 10 is not possible, you will lose the data and files during
Running Windows 10 Reinstallation
What happens if you cannot boot up or if you are not able to run the Windows 10 reinstallation? There is a way out. You can choose to use the bootable Windows 10 recovery CD. This comes for free. Alternatively, use Easy Recovery Essentials for Windows to solve the issue of Windows 10 boot up.
When done with this, here are things you need to do to continue with the reinstallation repair.
Start with inserting the Windows 10 DVD or USB in the PC. If you use the Windows 10 ISO image, you need to double-click the image. This works as a virtual DVD.
You would be now able to see a prompt. When you see it, run setup.exe, from the removable drive. In case, when there is no prompt for you to follow, browse the DVD or USB drive, and you need to double click the setup.exe to start with.
When the setup is started, you will see a dialogue box – "Get Important Updates." In this page, you need to select the option, "Download and Install Updates."
Now, you will see that Windows 10 offering a range of prompts, as it is getting ready for reinstallation. You need to choose whichever is appropriate. You will reach the last page once you keep selecting the apt options.
Of all, the last page is of more importance. "Choose What to Keep" is the page. You need to select, "Keep personal files, apps, and Window Settings." Do not worry about missing it, for it is the first radio button you will see on the list. Click on it to choose. On selecting, click the option 'Next'.
Now, the repair install begins
Now, you see that the system getting rebooted a number of But, you can be sure that none of your data or personal documents and apps is lost during this process.
What happens during this process is the system files are disconnected from user configurations, apps that are installed, updates and other existing files.
You can also make use of the preinstalled tools. The default tools System File Checker, SFC in short, Deployment Imaging Service and Management (DISM), and the Windows Troubleshooters. You can find any of this offering sure and faster solution for corruption issues of your Windows 10 PC.
System File Checker:
SFC runs from the command line, and after execution also checks for any damage to the program. In the case of any damaged files, SFC also repairs them. For better results, SFC has to be used in Safe Mode.
To use this tool, go to Windows 10 search bar, type CMD. Choose Command and right click, followed by selecting Run as administrator.
Now, type sfc/scannow
After finishing the scan, which might take 15 minutes, corrupt files are identified and repaired.
Deployment Imaging Service and Management:
More command line options are available with DISM if SFC fails to find the corrupt files. This is an apt option to search for and repair the corrupted files. Use this option for cleaning up the WIM files. After using DISM and cleaning the WIM files, then use SFC.
Go to search bar in Windows 10, and type
DISM/online/cleanup-image/RestoreHealth
It might take around 20 minutes to complete. If it hangs when it is 20% complete, don't panic, and it is quite typical.
On completion of the run, the error files are shown, and the user can choose to repair the files if required. The result of the operation, whether successful or not, is let known by DISM. You can find that the error codes at times mean that the errors cannot be corrected. Most of the times, it is because of the older files. But, there are ways to deal with the system files that are corrupted but cannot be repaired using DISM. There are tools with additional options.
Windows Troubleshooters:
When SFC and DISM cannot help you dealing with the corrupted system files, choose to use Windows Troubleshooters. They are best for the software that is flopping. To use this press Windows Key and Q simultaneously. Type Troubleshooting, and choose the result that you correspond to your problem.
When you choose View All in the left pane, you can see a range of Windows Troubleshooters. Here you can choose the subsystems that are troublesome, say the printer, audio system, and network in accordance with your problem.
These simple methods worked for me and they will surely help in resolving your Windows 10 reinstallation issues.
---
Author Bio: Umesh Joshi – I am a full-time blogger and blog about various topics including tech, gadget, and programming. I would suggest to Visit this blog on the laptops on programming here – LaptopForProgramming.com