How to Drive Sales through Instagram
|
Instagram, a name everyone knows now, it's not just an app or a website where you can just post pictures and sit back. It's more than that. Recent update tells us that Instagram is now a family of more than 700 million active users. You can use Instagram not just for personal use, but you can make contacts, you can market your brand/business, you can even drive sales through Instagram.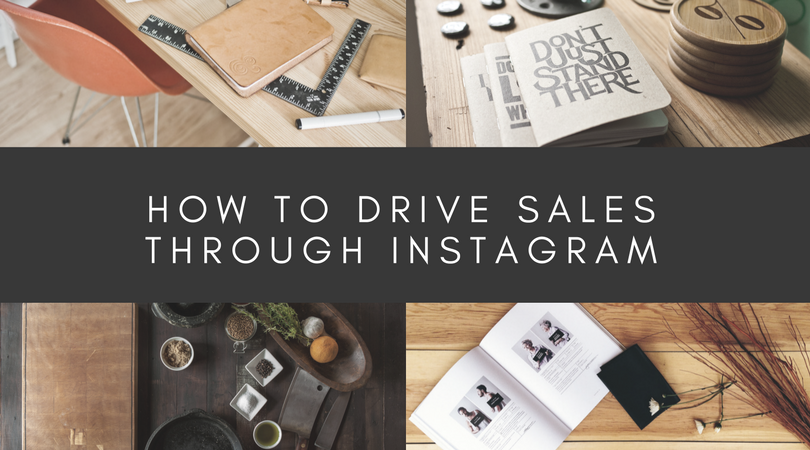 Image Credit : Canva
Well! There might be a chance that you all know all these things but how to do things on Instagram confuses you. And if you are running some business, driving sales through Instagram? I am sure it must have clicked your mind. So, that's why here I am, going to share with you all some points that can help you drive sales for your business through Instagram.
Your Profile Matters
As you all know the first impression is the last impression, make your first impression on your followers worth it. The first impression on Instagram is obviously your profile. Keep your profile updated. Choose the name for your profile that is recognizable to people, the name you use on every social media site for your business. The second important thing for your profile is to have a bio that is interesting enough to attract people and help you gain followers on Instagram fast. Tell the audience who come to your profile who are you and what you do. The third is to add a link that drives traffic to your main website as bio is the only place where you can add a link/URL. This traffic may include some followers that will be converted to your potential buyers/customers.
Post Compelling Photos
As Instagram is a platform for visual stuff, post pictures and videos that are related to your business, try to post pictures that are compelling and attractive. Make your content on Instagram interesting for your target audience that makes them buy your product and make use of your service. Post behind the scene photos or videos or even add stories, to tell people your story and your authenticity. But make sure everything you post is related to your business. When people visit your business account, they want to see what you have to offer not just random pictures and selfies. Your business related posts and posts about your product or service help you drive sales for your business on Instagram.
Influencers
As the name suggests, influencers are someone that can help you promote your brand. These are Instagram personalities who've much bigger audience, and they can help you drive their traffic to your profile. Connect with influencers in your industry and niche. Influencer's followers look up to their advice and recommendations before making any purchase. To increase the number of sales generated by influencer content, provide influencers with a discount code or promo link.
Get Testimonials From Your Customers
One of the best way to drive sales through your Instagram account for your business, get some testimonials from your satisfied and happy customers. People like customer response, and if they find numerous positive replies, then they tend to buy your product. You can also increase your customer base through this way.
Run Contest and Shout-Outs
Running contests and doing shout-outs is a brand promoting strategy of Instagram, using this when more people will know about your brand, more are the chances to convert them into your potential customers. Run contests for people by engaging them and rewarding them for the contest. For instance, run a contest like to ask them to post a picture of them using your product etc. and the picture with the highest number of votes or comments will get a gift hamper.
Or do shout-outs for people who are your regular, satisfied and loyal customers. This way you can reach your targeted audience, you will get engage with them and hence more chances of driving sales through this. Many people will surely want to try your product when they see so many people using it.
So, these were some of the tips I wanted to share with you all. I am hopeful that these will help you drive sales for your business on Instagram. The most important thing in all these points is to try to engage with your audience as much as you can. It's always a plus point for your business.