How to Choose your Web Hosting Provider
|
There are plenty of reasons why a person might need a website – both professional and personal. Some people want to chronicle their lives online, while others simply want to improve their presence online and make sure that they can reach out to a wide audience. Many companies today use the presence of a website to determine their legitimacy in the eyes of their customers.
When you're looking to enable your web presence for the first time, one of the most important things you'll need is a web host provider. In order to make sure that you get the best service, there are certain things you'll need to keep in mind. Here, we'll cover four of the biggest things to think about when it comes to how to choose your web hosting provider.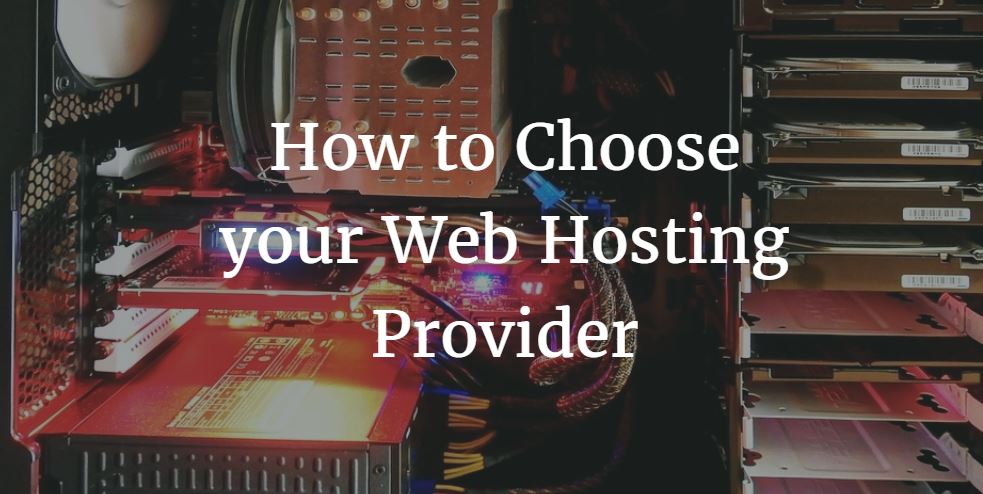 1. Reliability
First of all, you need to know exactly how often your site is going to be unavailable. Uptime or reliability is vital when it comes to choosing a web host. When a website goes down, it can be annoying for a personal website, but it often costs businesses hundreds or thousands of dollars in lost productivity and revenue.
Keep in mind that when you're choosing a host, claims for 100% uptime aren't always accurate, so it's important to be wary of claims that seem too good to be true. Also, remember that it's important not just to take uptime into consideration, but also think about the full performance your web hosting provider is able to give you for your website.
2. Customer Support
Though this is a very important factor to consider when it comes to choosing a web hosting provider, it's often forgotten about by most businesses. Customer service is sometimes one of those aspects that people feel willing to compromise on if that means that they can get a lower cost. However, before you decide that budget comes before support, consider how frustrating it might be to lose out on income if your website goes down.
Sometimes, customer services in terms of web hosting solutions can be very comprehensive, including billing and technical support, as well as troubleshooting and other solutions. Many web hosts will have a variety of ways to help you, so make sure that you know what's involved in your package before you invest.
3. Pricing
As with most things in business, price shouldn't be the only thing you consider when choosing a web hosting plan, but it is something that's important to consider. You need to make sure that the cost is competitive, and fits with your budget. Research the cost for your hosting provider, comparing each of the companies that you consider in depth.
Try to remember that there are variances in cost that are based on the features available. Make sure that you narrow your choices to include the features that you want, then compare on price from there. Also, remember to consider things like payment plans, and find out whether they are convenient for your needs. Many hosts will be willing to offer a discount if you pay for an entire year at once.
4. Space and Bandwidth
Finally, one of the most important things you'll need to consider when choosing a web hosting provider, is whether the option you're choosing can give you the right amount of space for your company needs. Bandwidth and space are both essential concerns for your hosting package. The level of space you're going to need will depend on the size and number of the files that are on your site. Remember, even large sites don't always need a lot of disc space.
The bandwidth you will need refers to the amount of data transference that occurs when other people are using your website. The more popular and busy your website is, the more bandwidth you're going to use. Remember, you should take steps to make sure that you have enough bandwidth to accommodate your unique needs. However, be wary of any company that claims they can offer you unlimited bandwidth.
To get the best possible hosting provider, it's important to do your research, make sure that you're educated about the offers out there, and read the fine print!