HD or Smart: Where Should You Start When Choosing a TV for Your Leisure Time?
|
Serious gamers and amateurs alike are forking out massive amounts of money to get their hands on the newest video game consoles, like the Xbox One X and PlayStation 4, both of which boast enhanced graphics and gameplay. To truly take advantage of the latest features in video game consoles and become fully immersed in the gaming experience, you'll want to have the best TV to emphasize the increase in performance, but how do you choose?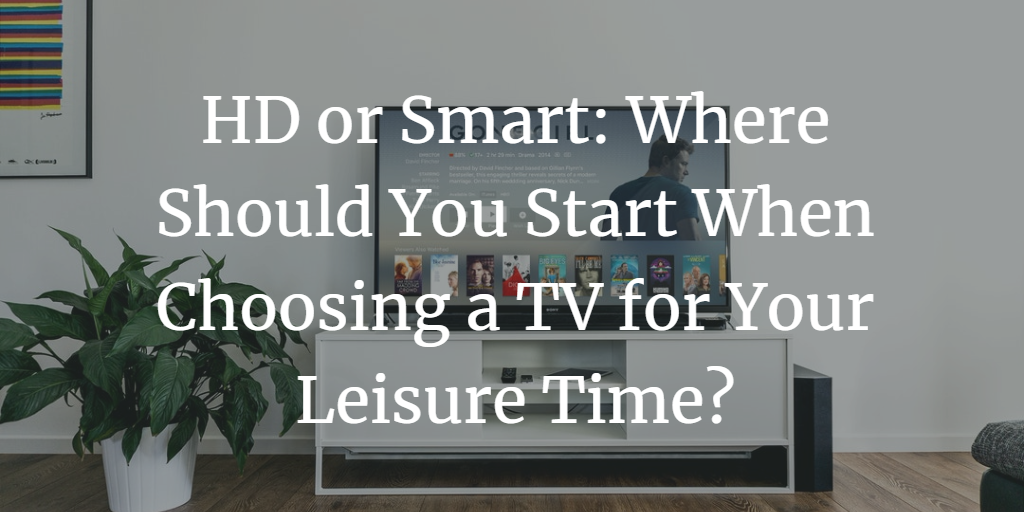 What's the Best Technology?
When it comes to gaming televisions, the most significant question is whether you should buy an LED or Plasma TV. In years past, plasma TVs were popular with gamers because of the deeper colors they produce. However, they have a limited viewing angle and suffer from motion blur issues. They have also been known to have problems with image retention.
LED TVs hit the market several years back and have quickly become the best TV for video games. These TVs combine the benefits of plasma and LCD TVs. They are capable of delivering the bright images that you get with an LCD and maintaining the deep black levels of the plasma sets. When deciding on which LED TV to purchase, you want to make sure to look for one that has a refresh rate of at least 120Hz, according to the experts at Games.
Standard HD vs. 4K
It wasn't until Microsoft released its latest game console, the Xbox One X, that video games were even capable of being displayed in 4K. Compared to the standard HD TVs that have dominated the market over the last several years, 4K TVs provide a higher resolution and more detailed graphics. With double the resolution of the standard HD TVs, you can enjoy more detail, which makes the image on the screen look crisper, bringing tiny details into focus.
For gamers, 4K TVs also allow you to sit closer to the screen, without seeing the pixel structure. This can significantly improve your gaming experience because you can more easily identify small text and far-away objects due to the enhanced detail.
Does Size Matter?
When it comes to gaming TVs, size doesn't really matter. Competitive gamers like to play on smaller screens, no larger than 24-inches. In a competitive setting, small screens allow participants to react quicker, and they tend to have less input lag, according to the experts at HighDefGeek. If you are a casual gamer, you may prefer to play on a larger screen so you can fully enjoy the visuals of the game. While there is no optimal size if you are a casual gamer, you should consider TVs that are no less than 50-inches.
Nobody knows what you need more than you. Keeping this in mind, it is essential that you are aware of what to look for in the TV when you are ready to buy. A new TV is a significant investment, so it is essential that you take as much time as you need and thoroughly research your options before purchasing your future gaming TV.