Google I/O 2012 Announcement: Google nexus Q Review
|
Google Nexus Q Review
It looks like the competition between Apple and Google is getting tougher and neither party will leave any means to outperform the other. As of now, quickly retaliating to Apple TV, Google has introduced its 'first social streaming media player'- the Google Nexus Q. This mean now, you can integrate all your Android devices to get a unique complete audio and video experience.
The motivation behind Google Nexus Q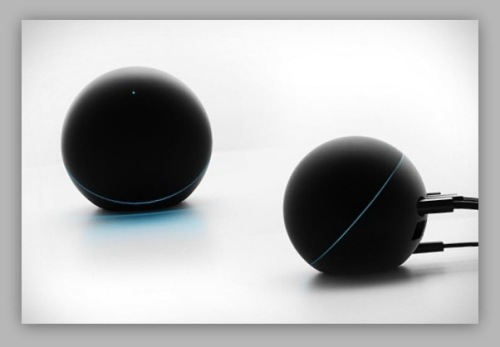 Keeping in pace with the rising fad of cloud computing, Google Nexus will allow users to keep all their Android devices connected even though they are not physically at the same place. Although theories have attributed such a device on Google's part to its neck to neck competition with Apple, Google Senior Vice President, Mobile and Digital Content, Andy Rubin has remarked, "It's great to be able to take your entertainment with you wherever you go, but sometimes you want to ditch the headphones and enjoy music with friends and family. So we're introducing Nexus Q, which combines the power of Android and Google Play to easily stream music and video in your home—all controlled by an Android phone or tablet."
Did You Miss This : Windows Phone 8 vs Android 4.0: Who will win the market?
Google Nexus Q Hardware
Google Nexus Q has a sleek, titanium-colored ball that will interact through Android Beam with all Android mobile devices to seamlessly stream audio and video file from the cloud to speakers or high definition TV screens. It is being considered to be the first electronic gadget that Google has designed from scratch, instead of latching its software to a piece of hardware manufactured by some other company.
Google Nexus Q Internal Specifications
The device runs on Android 4.0 and has 16 GB worth internal storage accompanied by 1 GB of RAM. The 4.6 inch wide Google Nexus Q weighs 2 pounds. A strip of light consisting of 32 RGB LEDs run across the middle of the ball. It has a dual core ARM Cortex-A9 CPU coupled with a SGX540 graphics core.  It is compatible with Wi-Fi 802.11 b/g/n, Bluetooth and NFC radios with microHDMI, TOSLink Optical audio, 10/100BASE-T Ethernet, microUSB and banana jack speaker outputs. With a 25 Watt amplifier built in and can power a small set of speakers without needing an additional receiver.
What You Can Do With Google Nexus Q
You can view movies you have purchases at the Google Play Store or you can stream YouTube videos to HDTVs for a much richer video experience. So, stereo systems can directly play audio content purchased at the Google Play Store. It isn't exactly is a Google TV device exactly because you cannot run all the Android media apps that are usually supported by other Android devices. It can only support Google Play Store, Google Music, movie and TV market. It leaves a void because of its inability to support Netflix or Hulu Plus at least because these are dedicated video apps. Apple TV that allows you to stream your computer's music and video collection through iTunes- though this will cost your $25 for purchase of iTunes Match. Then again, Apple TV costs about a third of Google nexus Q, so you still have to pay less on the entire outlay. On top of that, it supports Netflix and some other video services, though not Hulu Plus. So perhaps in this respect maybe Google Nexus Q has some things to spare a thought to.
Google Nexus Q Cost and Availability
6000 lucky individuals who attended the Google I/O 2012 in San Fransisco got a free Google Nexus Q with their Developers' Pack, but for the general crowd of eager Google enthusiasts, it will cost $299. If you purchase Triad bookshelf speakers, they will cost you another $399 and for speaker cables with banana plugs you have to dish out another $49. Bookings have started from June 27, 2012 on Google Play Store, but it won't be until August that Google Nexus Q will start arriving at doorsteps of eager customers.
Although the Google execs vehemently deny that this product is aimed to rival Apple TV, one cannot shake off the comparisons of the so similar devices. However, even amidst the obvious similarities, the slight differences set them apart, making way for a 'better' audio and video gadget. We eagerly wait to see the response Google nexus Q  generates once it hits the market and whether it shakes off Apple's TV from its reign.