Giveaway – 1AVCapture, The Ultimate Audio & Video Recorder For Free
|
PCWinSoft is giving away free copies of 1AVCapture, the ultimate video and audio recorder and broadcaster software for Windows powered PCs.
Priced at $59.99, the software allows you to capture images, record video and audio, record video alone, and record audio alone from any source available on your PC.
If you can hear or see it on your PC 1AVCapture is capable of getting a copy of that for you: Whether it is a video played inside a web browser like YouTube, or video from your TV tuner card, or video from your webcam, or songs from the web like for example from GrooveShark or LastFm. 1AVCapture can capture it all.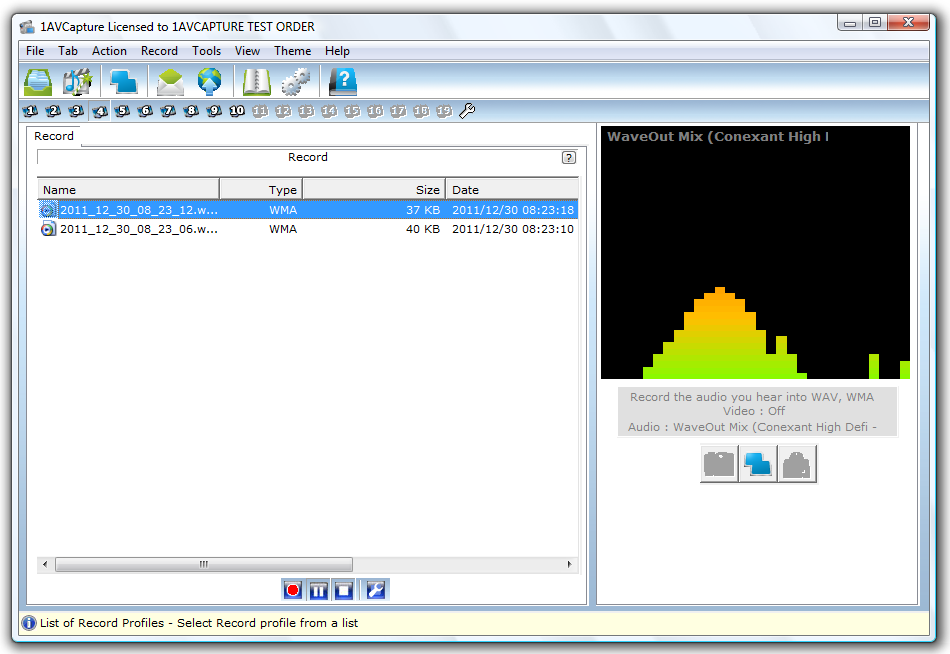 With a really easy-to-use interface based on profiles where each profile performs a task and has a combination of audio and video sources like for example: Profile 1 has video from the desktop, audio from the microphone, and it is for capturing and recording, Profile 2 has audio from 'What U Hear' device, and so on. But the cool part about working with profiles is that 1AVCapture has a toolbar with all profiles buttons like a speed dial so you can be recording your desktop in a minute and recording songs the next minute all with a click of a button.
1AVCapture- More Details
1AVCapture saves files directly into JPG, AVI, WMV, WAV, MP3, or WMA formats. 1AVCapture allows the user to configure the quality and size of the outputted recorded files by supporting all codecs installed for audio and video and also by supporting all Windows media profiles. When it comes to Windows media profiles it gets even better: 1AVCapture allows you to edit the recording profiles so you can get the exact quality and size you want, added to the fact that having full control is fun.
1AVCapture is also a broadcaster
The program uses Windows media profiles as encoders for real-time live video and audio broadcasting, or audio alone broadcasting. It is all very easy to setup: You have full control over the encoder used for the broadcast, and you can adjust it perfectly for your expected audience. All the content 1AVCapture can record can be used as the source for a broadcast, so you can broadcast your desktop plus microphone, you can broadcast your webcam, your microphone alone, the possibilities are simply endless. The coolest part about 1AVCapture broadcasting abilities is the fact that it requires no complicated procedures or command-line options or annoying hacking stuff. It is easy to set it up.
How can I embed the video broadcast on my website?
1AVCapture provides you 2 options: The first is to let 1AVCapture automatically upload a webpage to your web server with everything setup amd the video insi. The second option is to copy the video embeddable code from 1AVCapture and simply paste it on your web page on your website. Again, easy as a breeze.
1AVCapture is the ultimate audio video capture & broadcast solution.
It will run on 2000/XP/2003/Media Center/Vista/Windows 7/Windows 8 and requires at least a 1.3gHz processor and 256mb of memory.
To receive your free copy of 1AVCapture simply register here :
Registration Page
or Copy and Paste this Link on your Browser's URL Section :
http://www.pcwinsoft.com/promotion/Technoinsta/registration.asp