Fujifilm X100S Camera Review and Price
|
Fujifilm X100S Camera Review and Price
We often feel nostalgic whenever we see those old cameras; for those in their forties and beyond, we will never forget the classic Fujifilm snapper we used to capture our college days with. Fujifilm has found a way to trap all that nostalgia with the excellence of modern photography. The first look of 16.3 MP Fujifilm X100S at CES has generated a lot of stir already, and there is no doubt that it will have a big fan base once it actually hits the market.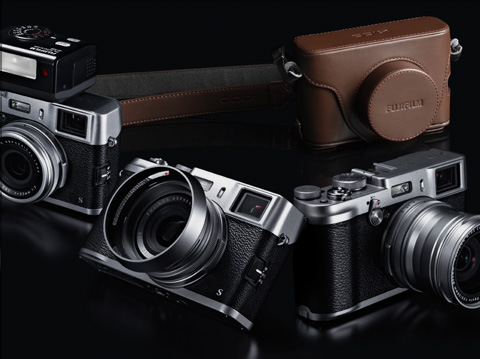 Fujifilm X100S Features

The 126.5 x 74.4 x 55.9 mm camera, despite the old look, is loaded with new features. It has a single focal length lens (23 mm F2). The camera can take photos at up to 25600 ISO sensitivity. For innovative photographers there is a versatile viewfinder, which gives you a lot of freedom in determining which subject you want in focus in the photo. There is a 2.8 inch TFT color LCD screen (about 460 K-dot). Fujifilm X100S has a X-Trans CMOS II Sensor, which has an OLPF-less architecture. What this bunch of technical terms mean is that the advanced technology produces true to life photographs.
Fujifilm X100S Specifications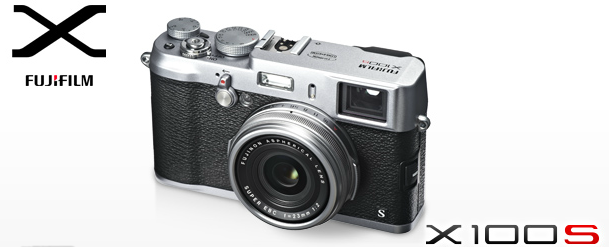 The camera had a variety of recorded pixels: 4896 x 3264 p in 3:4 aspect ratio, 4896 x 2760 p at 16:9 aspect ratio and 3264 x 3264 p at 1:1 aspect ratio. In motion panorama, the 180 degree vertical allows 9600 x 2160 p and the 180 degree horizontal allows 9600 x 1440 p. It has a fixed 23mm F2 lens, manual focus system which has more responsive focus rung, split imaging and focus peaking. It also has a on-screen 'Q' control panel along with a menu system with tabs. Fujifilm X100S has USB 2.0 high speed Mic input (the MIC-ST1 is sold separately). It has phase detection autofocus, a beautiful color filter array to handle color moiré. The hybrid optical/ electronic viewfinder rocks the 2.35 M dot LCD/EVF. The Li-ion NP-95 battery and the BC-65N battery charger are available with the camera. USB cable, Lens cap and CD-ROM with different software (Viewer, RAW file converter etc.) are also included in the accessory kit.
Fujifilm X100S Videos
Fujifilm X100S allows Full HD 1920 x 1080 p video shooting at 60 fps frame rate. The videos have a 36 Mbps bitrate. The videos also record stereo sound. It does not have a video output, but that lends to the retro feel. It would have looked odd to have a video playing on the back of the classic build.
 Fujifilm X100S Price
Fujifilm X100S is expected to be released in March with a price tag of $1300. It belongs comfortably in the price bracket of mid-range DSLR cameras.
My Verdict
The camera from Fujifilm has reasonable price for the amount of technology it has incorporated in the novel casing. Using LCD instead of an OLED electronic viewfinder is a great addition. The fully working Fujifilm X100S camera is not available yet, but based on the early example shown by Fujifilm (it did not have finalized control panel) and the specifications the camera boasts of, it is going to be one of the best of the year.