Facebook Timeline compulsory from 8th August 2012
|
Facebook Timeline compulsory from 8th August 2012
If you are one among the eight million Facebook users, you will certainly be aware that Facebook never fails to experiment and come up with fresh features for its users. One such feature is the Timeline. A number of users gladly switched to Timeline. If you are not among those users, this latest news from Facebook will not be received well by you. Willingly or not, you will have to bid farewell to your profile with 'Old Facebook Look' for Timeline will now be made mandatory for each and every Facebook user.
New to Timeline, here is what it is all about!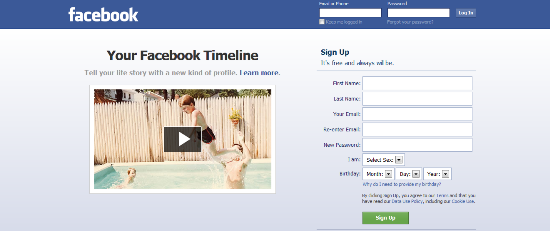 All that which has ever been posted on your Facebook profiles whether it is pictures, videos or posts everything will be arranged according to the time period they belong to. You entire life on Facebook will be displayed as a story in chorological order.
This makes searching for older posts much easier. Instead of scrolling through all the posts on your profile, you can simply chose to visit posts of a particular year with the help of options given on the top right of your profile. Instead of just a single profile picture, you can put up a cover photo and a profile picture. Timeline looks pretty good and those users who wanted to keep it stylish switched over to Timeline. .
Once you really get used to it, Facebook Timeline has a number of great features which will make Facebook more fun and interesting.
From when will Timeline be made compulsory?

Timeline has been here for quite a long time and so far it has been optional rather than being compulsory. It comes as disappointing news for all the users who still used the older version of Facebook that from 8th August they will be left with no choice and will have to switch to Timeline. To help these users get used to Timeline and prepare themselves beforehand, Facebook has given them a preview of Timeline. 8th of August is when we bid farewell to the older version of Facebook profiles forever.
So is it a good idea after all?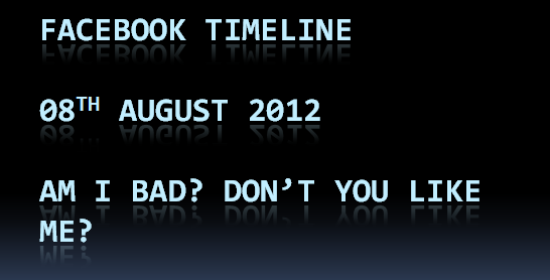 Undoubtedly, many Facebook users liked the Timeline feature and accepted it within few days of its release. However, even after all this time we have a large number of users who chose the older version over Timeline and were in no mood to switch over to Timeline anytime soon. These users think, making the Timeline mandatory was taking it a bit too far. The users are unhappy with having no choice left but accepting Timeline. A disappointed user wrote I'm sorry but this is rubbish. I'm surprised Facebook hasn't included a compulsory DNA profile section (default to public obviously). This is one of the many reactions which clearly displayed that the news of making Timeline compulsory for every user was not accepted happily by the users.
Users generally do not accept the changes made in the sites they use daily. Similar disappointment was shown when BBC redesigned its homepage
Facebook Timeline Cmmpulsory
Right now we cannot say whether the change will be accepted by the users. It is only after 8 of August that we may conclude how correct Facebook was in making the Timeline feature a compulsion. Till then the users who had stick to the older version of Facebook profiles for so long are showing their dissatisfaction over this new declaration from Facebook.  Meanwhile these users are exploring Timeline with the help of the preview offered by Facebook. So ready for it or not, its time you say goodbye to your good old simple Facebook profiles and welcome Facebook Timeline.