EaseUS Partition Master
|
Partitions can be a tricky affair and if you are not a pro, then it will be best suited if you take the help of software to create the partitions. If you have loads of data stored in your system, then it is imperative to have partitions, as there are high chances of data loss. If one of the partition gets affected, then you can be rest assured that the other partitions will be safe and the data stored in them will not be affected as well. Now that you know partition is so crucial you will need something to manage them as well. EaseUS Partition Master Professional comes with all the advanced features that will help you in creating the partition and also managing the disk as well.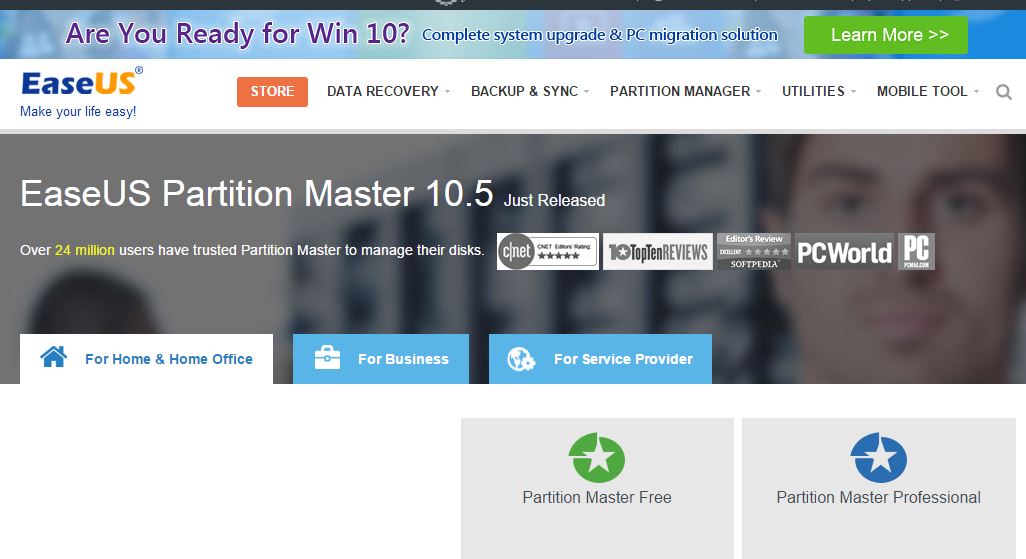 The disk management Windows 8 will help you with loads of work like the creation of volume or deletion of volume. You can also format the volume as per your requirement too. Extending or shrinking the volume can be concluded within a matter of few minutes. In order to access the Windows 8 Disk Management you will have to go to My Computer and right click on it and then select the option 'Manage'. There under 'Storage', you will find the disk management option. Resizing the partition can also be accomplished with the help of EaseUS partition master software. Shrinking volume is simple as you just have to go to the disk management, select the partition that you want to shrink and right click on it. An option will appear saying Shrink volume, enter the free space you want and it will be done.
Recovering partition
When you lose data due to partition loss, then it seems that it might be a bit difficult to recover them. But, if you have a perfect software, then partition recovery will not be a problem at all. Take out the Partition recovery software from EaseUS and run the program. Now click on the option of Wizard and then Partition Recovery Wizard. You will be made available with two modes of recovery, one is the automatic recovery and the other one is the Manual recovery. Depending on your requirement you can select either one of them and complete the recovery process within a matter of few minutes. We make partitions in order to organize the data we have stored in our system and also to protect them. But, in case if any, information goes missing, the software makes it possible for us to recover them and carry on with our work. The EaseUS partition master is developed keeping in mind the user's requirements. If you are thinking that when you already have the Windows 8 Disk Management, then why you would opt for something else, then you must know that the Windows 8 disk management doesn't come equipped with all the necessary features. You will come to realize that only when you work with this inbuilt disk management. Therefore, it is very important that you keep professional software like EaseUS handy, so that you can make use of it whenever you are in need to do so.