Download Hike Messenger For PC, Android and iOS
|
Instant Messenger has become literally 'instant' with Hike Messenger with lots of other exciting features to captivate, fascinate and lure the chat lovers into its shell of technological progression. The emergence of smart-phones has rapidly increased the demand of 'instant messaging' . With instant messaging, conversations are very easily communicated from one device to the other, and with the PC version of Hike Messenger, users can expect fast message delivery and other facilities of Hike Messenger For PC which we will discuss in great length.
Advantages Of Hiker For PC
Innovative and Fresh:  With Hike Messenger for PC, users can now send innovative and fresh 'stickers' which help in expressing your thoughts in a diverse manner. Not only is sticker a fun way of putting forward your thoughts but it leaves a scope of imagination for the receiver to imagine your expressive face while reading the text. Stickers can simply be posted by simply tapping on a sticker to send it to your friend. Hike Messenger For PC, has  amazing collection of stickers to give space for innovation and freshness to this messenger.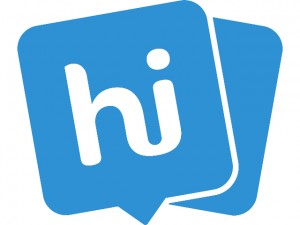 New 'Holo' Design:  The messenger looks classy with it's newly holo design which gives a very simple yet unique touch to using it. Users will find the design to be very user-friendly in the sense that it's designed reasonably so that the users can get faster access to the messenger, update easily and get occupied in the classic design of Hike.
Free Sms System:  Now this feature of Hike can surely save a lot of your money because the developers of this messenger have decided to give a bonus point to the user by allowing them to have the accessibility to send unlimited sms to your friends from other devices or other connection without simply having to pay for it. Now that seems like an unbelievable feature to belief it. But for those who use Hike Messenger know for sure that it's believable.
Status Update: Similar to Facebook,twitter and other social networking sites, with features of updating every-day life status updates, Hike is also one such messenger where users can update statuses with varied range of smileys to express their emotions.
Other common feature of Hike Messenger for PC include group chat, chatting for free, exchange of voice messages through walkie-talkie feature, share pics, videos and other interesting files to communicate with ease. Furthermore, Hike Messenger is always on so that the user can save the trouble of logging in and out of it.
How to Download Hike Messenger For PC?
Downloading Hike Messenger For PC, is easier by first downloading the usual Hike Messenger from the internet. The software can be successfully installed upon following the basic instructions and after that, the Hike Messenger For PC can be installed in your system. It's easier, simple and the best software to use for everyday messaging experience and saving time and money for communicating with your loved ones.