Data Security Tips: Prevention is Better Than Cure
|
Facts, files, and figures are generally termed as Data. The data has a paramount importance in whichever business you involve in or whatever are your concerns, one is certain that it is the essential part of survival of any aspect of life. Data may be classified in many categories like personal, occupational, transactional, web data etc. This data needs to be protected from any misuse or removal from its source.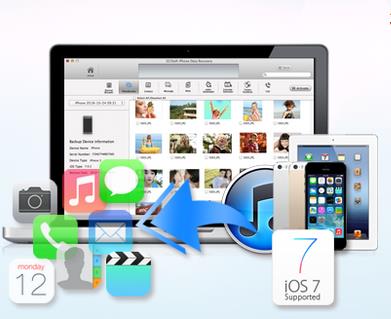 But sometimes data got any way to escape from your devices due to lack of care, week data protection, virus, power failure, device failure etc. For this, you must be aware of this mishap and always keep safeguard measures such as making the back-up for data. It is rightly said 'Prevention is better than cure' but in case of any disorder, you must have a cure for it.
The best cure is created by software developers is to recover data. The purpose of recovery software is to analyze and find out the file header in the storage devices to rewrite fragments of data that were left behind on the storage device when the data was removed or accidentally deleted.
All the recovery software have almost same mechanism the only difference is the tendency of scanning and recovering file header scattered data. The recovery software are available worldwide and each recovery software has an eye-catching feature that makes it unique to others.
In the case of personal data, data loss situation usually encountered in removable storage media like USBs, Memory cards, and external hard drives. Consider you are on a beautiful trip to Switzerland and capturing photo memories and soon you realize that all your photos have lost forever due to the damaged memory card, accidentally formatted or any other technical issue. This has been the moment of dread for you.
These devices are sensitive to handle and by making unintentional and silly blunders with memory cards make it inaccessible and unreadable. In order to recover these precious memories, plug your card into the personal computer by the means of card reader and download any memory card recovery software like EaseUS Data Recovery Software. There is a good chance to recover your all the photos which you have taken on the trip. There are many other memory card recovery software
Available online that may help you in recovering your data from memory card SanDisk Rescue, Do your data recovery etc. but I will recommend EaseUS Data Recovery Software because personally I have made memory card recovery by it and found it best in multimedia recovery (Photos, Videos, and Audios). Their recovery mechanism is simple, easy to use and straightforward and found exceptional in photo recovery.
So, it's better to try any memory card recovery method rather than to claim warranty of memory card or contact with an IT expert. In order to stay away from such type of situation care your memory card and USB and never remove your memory card rudely. First, make it safely remove from Operating system then remove it and avoid using the same memory card in many widgets.