DATA RECOVERY for iPhone Users With 321Soft iPhone Data Recovery
|
iOS users can now breathe a sigh of relief because the software designers have come with 321Soft iPhone Data Recovery, which is essential software to install in your system for the basic restoration of recovery of data and files.  This software has multiple functions to keep your Apple related products, have a backup of files and data recovery system which establishes a good backup and safety plan for users for future. It is highly recommended to professionals who need their old data and files for various purposes. Install this software and we give you some reasonable reasons as to why iPhone Data Recovery can perform multiple functions to keep your system happy.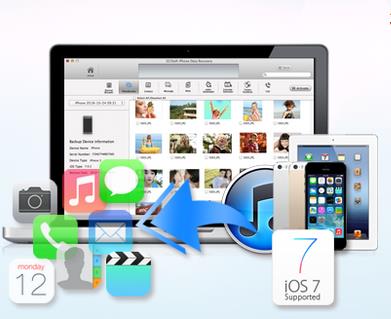 Features of 321Soft iPhone Data Recovery
Fully Compatible:  First and the foremost point to take into consideration is that 321 Soft iPhone data recovery is fully compatible with all the latest iOS 7 devices in the line like iPhone 5C/5S, iPad AIR/iPAD MINI and others.  Now with one software, the user can easily have access to data recovery from other apple products.
Data Recovery of all items:  321Soft iPhone Data Recovery for Mac makes possible the recovery of almost all data recovery items like messages, videos, photos, contacts and many more from your iOS device. The data recovery process is also two ways in which users can choose to recover data – recover data directly from the iOS devices without iTunes backup and recover data from iTunes backup for any iOS devices.
Other important feature:  Other important feature of this device includes upgradation of data, factory settings and powerful solution to physical damage.
How to use this data recovery software?
Using this software is very easy. It comes handy for tech users to instantly connect the program and run it. The trial version which occupies a lesser space of about 4.30 MB can be successfully downloaded from the internet. After the installation process is preceded users can use 321Soft iPhone Data Recovery, in the following three ways
Connect your device iPhone, iPad and other Apple products with the Mac system using the connecting plugging device.
Begin by scanning your system to ensure free protection from any virus or Malware entering your MAC  or your iPhone.
Prepare a successful backup for the system by creating a folder for restoration. Restoration of files, documents, data, messages, videos, images can be done with this software.
Finally, recovery of data can be damage using the software's specific recovery function which is fully compatible in nature and has host of other functions.
Price
79.95 USD
Please Note: This software is designed to recover data from iOS devices. So it can not be used to recover lost data in Mac computer.
CONCLUSION
For iOS users, 321Soft iPhone Data Recovery, is a safe, standardized and specifically designed to meet the needs of apple users to protect their valuable data to the fullest. It's easy to use and best software to bank upon when it comes to data recovery. Afterall, we all need to backup and recover data for many reasons.