Creating an Online Store in Accordance with Modern Trends
|
Maintaining a good website is essential for running a successful online business. It's the forefront of your business and your chance to show everyone new that visits just what you're all about. People will generally make their mind up about a company within about 7 seconds of visiting its website. So if you do not reach set goals, it may be because your website isn't quite up to scratch.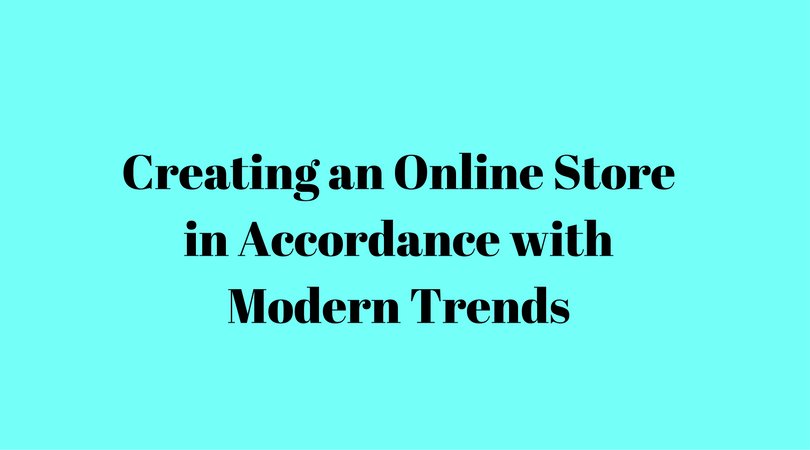 What makes a good website?
The most important feature of any website is that it must be user-friendly. No one likes visiting a website and not being able to find what they're looking for. It's the easiest way to lose customers yet one of the easiest to make happen. You also want your website to stand out from the crowd and make people want to stop and browse. As mentioned earlier, people will decide in less than 10 seconds of being on your website if they want to deal with you or not, so getting your look right is also extremely important.
Where should I start from?
Building a website from scratch can be hard work if you don't know what you're doing. So, it's better to choose a platform that can be configured even by a person without relevant experience.
Over 40% of online stores use WooCommerce to build their online store; mainly because of its open-source nature and user-friendly capabilities. It's also very easy to customize websites via this platform.
Tips to Make Your Website Shine
First impressions count for a lot, so you need to make your website shine. The following are few tips that will help you do just that:
Be innovative.
Once you've got your audience hooked, you just need to reel them in and being innovative is a great way to do that. People can't help but be amazed, or at least intrigued, at what they haven't seen before. By staying ahead of your competition in terms of innovativeness, customers will see a company that is modern, not static, and can move with the times. It gives them confidence that the company intends to stick around and isn't just a one-trick pony.
Be transparent.
It's a well-known fact that people buy from people. They like buying from a company that's open and honest and that they can trust. Featuring this benefits on your website is the perfect way to get your image across.
Choose your host wisely.
There are several good hosting providers for WooCommerce, but not all of them may cater for what you need. So, before you make any major decisions as to which will be best suited for your website, do some research. This will save you a lot of time and money in the long run.
Promote visually.
A picture is worth a thousand words. Of course, you'll need to include a certain amount of text content on your website, but it's the visual side of things that's going to capture your customers in the first instance. Consider using custom-made images to maintain uniqueness.
Animation.
One tool that can make all the difference between a website looking fresh and modern and one that looks 20 years out of date. Animations are fun. They help create a memorable user experience.
Intro video.
What better way is there to show your customers what you're all about than an intro video. Lots of companies use this type of video not only to promote their products and services but to also showcase to the world what the company itself is all about including its goals and values.