ChatOn Messenger For PC: An Alternative to Whatsapp
|
With so many messengers out there on internet for downloads, the user is confused about which messenger can bring about quality and content for what he/she can use to the maximum advantage. Samsung has come up with a chat messenger named 'Chat on' where Chat On messenger For PC can be downloaded with ease.  Chat On provides a cross platform which aims to make things simpler while communicating.  The core things which this messenger has considerably worked in are areas related to group chat, location sharing, music sharing, video sharing in a very intuitive and simple interface.
The tagline of the messenger says 'Chat Your Way  with Chat On' which indicates the fact that this application is out there to create ripples in the world of socializing and communication. Let's look at the features of using the Chat On Messenger for PC
Advantages of Chaton Messenger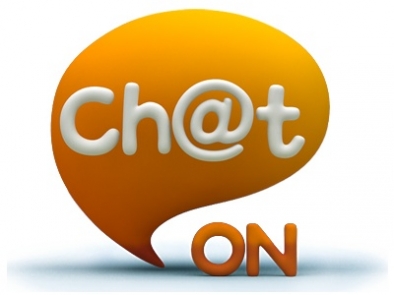 Translate Messages
Chat On Messenger for PC, gives an incredible opportunity to it's users to translate their written text language from English to any other languages like Hindi,French,German,Korean,Chinese and host of other languages. Now, for users who want to communicate in different language this is a unique experience of exploring the messenger.
Anicons For Free
This chat messenger for PC provides a unique experience to the cat lovers to provide all anicons for free. Now chat users can freely express themselves to friends or groups of friends and share your life with them using various anicons.
House to various Multimedia
Chat On Messenger for Pc has various multimedia options like text, image, video, voice message, contact,location and schedules that are shared on ChatOn.JPEG ad PNG formats are available for image files and MP4,3GP,MOV formats for video files. Users can also video chat with the option of having both front and back cameras together. Users can also put moving emoticons on his face, overlay cartoon view and theme view, such as the mustache frame during a video chat.
Send Short Animation Video
This messenger explores your creative side by giving opportunities for users to send short animation with background, text, image, handwriting and stamp. This feature can be very helpful in wishing your loved ones on special occasions like birthdays,anniversaries and on festive occasion Variety of background and templates are available to download for free.  An animation that plays images and texts are sent to a receiver in order of complinig. It is also sent as a stationary image.
The computer version of the messenger, Chat on Messenger for PC has lots of features to keep you fascinated. It's easily connected with all the possible smartphones and i-phones. The PC version has better access to video calling and a host of other multimedia options to keep your communication process flowing. The software can easily be downloaded from any website by simply following the stated instruction. Now enjoy free messenger with ChatOn for PC.
Read my blog post on Whatsapp