Camera tip -The Best Ways to Store your Photos Online
|
In olden days, pre-digital, storage of pictures that you took with your camera was simple, and a pain! You had the film developed and then you put the prints in a suitable holder, be it a see-through plastic flip affair, or a more formal album. That was just the good photos- the remainder tended to be shoved under beds, in boxes even bin liners, and end up in the loft, gradually fading and getting curly with age.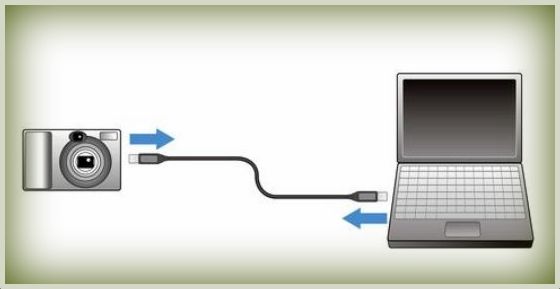 Storing Your Photos Online
In this digital age of photography, storage is much more convenient and flexible- depending on the resolution of the pictures you take with your camera, you can store quite a few on disks, dongles, thumbs, and CD-ROMs. For larger numbers, you'll probably be using your lap-top or PC's storage, or perhaps a dedicated external hard drive. Even so, these can become clogged up with so many photos, and you may have to undertake the occasional cull, or get additional storage for them.
Experts say it's a good idea to have at least three copies of all your images, and for one of those copies to be "off-site", either online or at a relative's house. That follows many companies' procedures in making sure they back up all their computer files each night and have them stored at a remote location- as part of their "disaster recovery" policies. Having a single copy of each photo on an external hard drive (prone to failure), optical disc (easily scratched), and USB stick (easily lost), or the worst option just the one copy you have on the actual camera might be courting disaster. Just how precious are your pictures?
Have you considered storing your photos online?
One of the most popular places among casual photographers is Facebook. Your photos are there in a place you can access often, and it's quick and easy to share them with friends, family, whoever! However beyond simple tagging, likes and comments, there's not much else. What happens if you want to order prints? Or search for your photos by name, date, or tag? And the biggy. Facebook can be irritating- what happens if you want to cancel your account- what happens to all your photos?
If you sign up to a dedicated photo storage site you will usually get, as a minimum, robust organisational tools for sorting, filing and organising your photos. Editing as well, and you can order prints and even try selling them. Finally, there is security and privacy. Not to be sneered at!
Major Dedicated Photo Storage Companies
Five of the major dedicated photo storage companies are Flickr, Photobucket, Snapfish, Shutterfly, and Picasa. These are the best places to store your images online. Their online storage is now free or reasonably priced. Provided you have swift upload and download speeds on your internet connection accessing is quick and easy. If these appeals to you go and check their websites and see what special offers they have on at the moment.
The only other viable alternative is to go it alone. Host your own site. If you have some technical knowledge or a friend or family member who has, then a self-hosted site means you can have complete control over your photos without any annoying limitations or hidden fees.  How? In a nutshell, you can purchase a domain name, a hosting plan, and install a service like the ever-popular WordPress. Then install a gallery plug-in and tweak it to your liking. If you really want to get into creating your own site, then go for it, but it will take time and effort. If you aren't prepared to put that graft in (or pay someone else to do it, like a web designer company with and hosting services) then go for one of the online storage options mentioned above.