BlackBerry Q5 Launched in India: Priced at Rs. 24,990
|
BlackBerry has recently launched a new and advanced Qwerty handset in India. BlackBerry Q5 is the mini version of the previously launched model, BlackBerry Q10 which was launched with a price tag of Rs. 36,000. However the price of this BlackBerry Qwerty Q5 is much less than it's predecessor.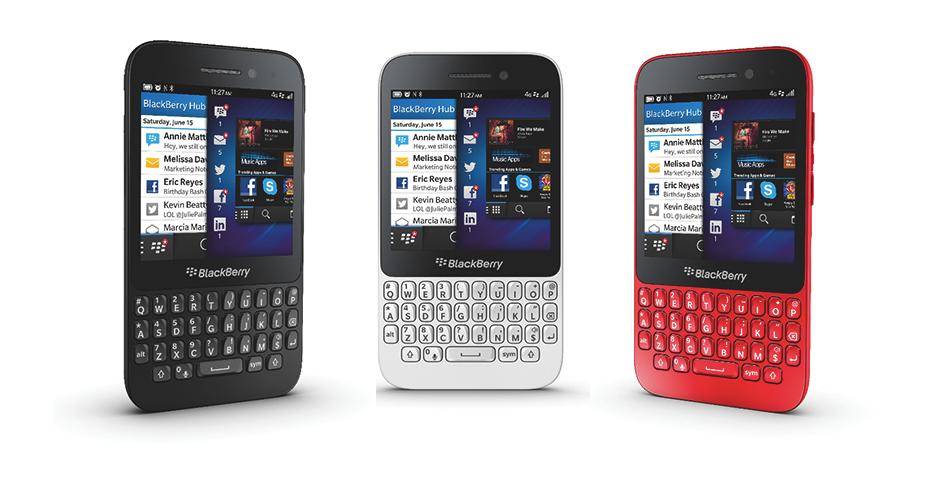 BlackBerry Q5 Design
The design of BlackBerry Q5 is almost similar to BlackBerry Q10 expect the size. However the qwerty keypad is slightly different. Moreover Q5 comes with more variant colors than Q10. The keyboard has been engineered in such a way that you can type easily and accurately with very less effort.
BlackBerry Q5 Display
BlackBerry Q5 has a 3.1" LCD touchscreen capacitive display with a resolution of 720*720 pixels.
BlackBerry Q5 Camera
Camera of BlackBerry Q5 is quite impressive. The primary camera is 5MP which is capable of capturing quality stuffs. The Smartphone also has a 2MP secondary camera making it one of the perfect Smartphone for Video chat.
Amazing Things you need to know about BlackBerry Q5
The Q5 from BlackBerry has pre installed apps like Time Shift mode that helps you to capture a perfect shot.  The Story Maker is one another unique app, actually a movie maker with which you can create your own movie using photos, music and videos and share with your friends.
You can even have a video conversation by switching to BBM and even share your screen with your friends.  Your friends can see anything you want them to see be that an image or a view from your BlackBerry.
BlackBerry Q5 OS Processor
Q5 uses the all new BlackBerry 10.1 OS. This handy Qwerty Smartphone from BlackBerry comes with Qualcomm Snapdragon chipset along with a 1.2 GHz Dual Core Processor for very fast processing. It also has a 2 GB RAM.
BlackBerry Q5 Memory
The Smartphone comes with a inbuilt memory of 8GB which is expandable upto 32GB with the help of microSD card.
BlackBerry Q5 Battery
Battery life of Q5 is pretty good. The phone can run for 12.5 hours without recharge. If left untouched, the phone can run for two weeks.
BlackBerry Q5 Price
BlackBerry Q5 comes with a price tag of Rs 24,990 which is Rs 11,000 less than the price of BlackBerry Q10.
BlackBerry Q5 Availability
BlackBerry Q5 is available in three colors- Red, Black and White. The BlackBerry Smartphone will be available in all stores throughout the country from July 20. However, you can get BlackBerry Q5 from some of the selected stores from July 17 onwards.