BlackBerry Q10 Review, Specs and Price
|
Recently, BlackBerry has come into the news forefront following a number of launches, of which BlackBerry Q10 is a very interesting handset. It is the second gadget to have been launched with the latest BlackBerry 10 operating system. So far, BlackBerry has always concerned itself with pulling attention of a certain section of mobile using population, mostly professionals. But now the company is prepared to launch a more widespread popularizing campaign by releasing a device that will appeal to every Smartphone user. But is BlackBerry Q10 the right gadget for that? Read on to find out.
BlackBerry Q10 Design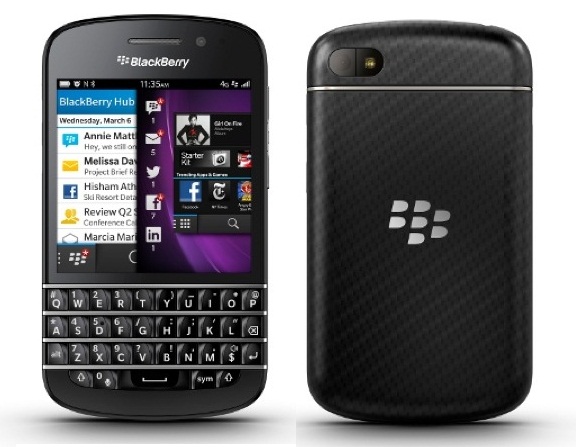 BlackBerry 10 is one of the first BlackBerry phone to come with a physical keyboard. Even with a QWERTY keyboard, the Q10 boasts of one of the biggest screens BlackBerry has manufactured. This may be due to the removal of trackpad and menu buttons at the bottom of the screen that we so easily associate with classic BlackBerry phones. The keyboard can only be of use if you need to type something. The gadget has uniform balance, so it does not feel bottom or top heavy. The rounded edged BlackBerry Q10 is comfortable to hold. The back cover is made of women glass material, which is rather soft to touch than the shiny, plastic-like covers most phones display. The material used to make the cover was only used in BlackBerry 10 and you cant find it in any other phones in the market.
BlackBerry Q10 Display
The display has a glamour that is quite unprecedented in BlackBerry models. It has a 3.1 inch AMOLED touch screen. It has a resolution of 768 x 768 p and has four Active Frames that are perfect squares.
BlackBerry Q10 Hardware
The BlackBerry Q10 runs on a dual core processor of clock speed 1.5 GHz. It has 2 GB of RAM. This ensures that the phone will be able to handle multi tasking, some graphics heavy apps and regular tasks. The 16 GB internal memory is at par with BlackBerry Z10, the other BB 10 Smartphone launched recently. These specs mean that the phone is well equipped to store hundreds of apps and you need not worry about emptying cache or deleting apps to accommodate new ones.
The BlackBerry Q10 has a 8 MP primary camera with LED flash. It also has a secondary camera in the front of 2 MP. It is expected that the phone will have a reasonably good battery life, but the final verdict will depend on the users themselves.
BlackBerry Q10 Software
BlackBerry Q10 is equipped with BB 10. Consumers won't have a peek at the original OS before April. But the demo versions are out for developers to test. Third party apps won't be ported on Q10 for a few more days, an inside source has informed. The BlackBerry world app store will be launched soon with a varied collection of applications. BlackBerry claims that it has 70,000 apps already, including 1000 top apps in Google Play Store and Apple iTunes Store.
BlackBerry Q10 Price
The price of BlackBerry Q10 has been reported to be somewhere from $149.99 to $199.99. The analysts are of the opinion that phones of same caliber have much more reasonable prices. There are hundreds of Android Smartphones that are available for as low as $99, offering more or less the same specifications. So Q10 may seem overpriced to many who are not particularly biased towards BlackBerry.
BlackBerry Q10 is no doubt a good handset to own. It has a good QWERTY keyboard, a good looking build and a vibrant display. But it is let down by its still limited appeal- even though BlackBerry tried its best, Q10 still does not match up to Samsung or HTC handsets. The OS has not had a market response yet, so we have to wait to see how the consumers respond to BlackBerry 10. The apps don't look very promising though and BB10 has a long way to go to give Android or iOS competition.