Bitdefender Total Security Review
|
Bitdefender Antivirus is known for making some of the best products you can find for internet security. Bitdefender Total Security features several interesting and useful additions, especially for Windows 8 systems. The installation is pretty much what you expect; nothing more and nothing less. The software runs a preliminary check in order to make sure that all in well within your system, then downloads the full package and then finally install it.
Features that you will immediately see
Once you reboot your system after the installation, you will also find that the feature set is more or less same as well. A full time protection is enabled to that you are kept safe from any kind of digital threat in terms of virus and malware. A firewall is also installed which protects your PC from online network attacks. The Bitdefender Total Security software also installs a spam filter which keeps a security check on your inbox, making sure that spam mails are avoided as much as possible.
Make safe payments using SafePay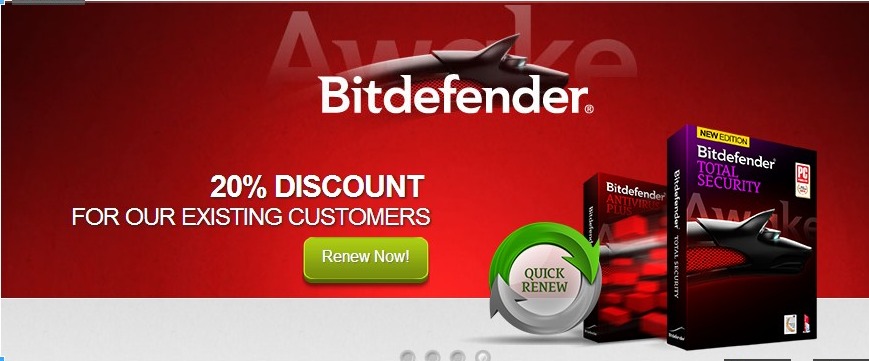 In addition to all this, you can also run full and quick security scans manually any time you want to. However, there is something more which will actually intrigue you and convince you that this antivirus is worth the purchase. You also get to enjoy the benefits and security of an isolated and secure browser, Bitdefender SafePay, which makes sure that your online shopping and banking details are kept absolutely protected.
Early Launch Anti Malware
Apart from all these, there are the features that have specifically been adapted in order to give it a tailor made appearance for Windows 8. Featured with a support for Microsoft's Early Launch Anti Malware feature, also known as ELAM, the Bitdefender Antivirus also analyses the apps installed into your system for any sort of security threats and integrates with the Security Centre for Windows 8 so as to keep a clear track of the status of your system.
An ultra modern interface for you as the user
All of these features are beautifully packed inside an innovative new user interface. Admittedly, the Bitdefender does not use your day to day Modern or Metro user interface. Once you click on the Bitdefender tile, your view will be swapped to the desktop, following which the application itself will organize the various functions of the program into specific areas. Now you will be able to view each of their status, change settings and customize them as you like and more in just one click or two.
Customer is the priority
But may be none of these is too surprising or innovative enough to impress you, particularly given that the most important feature, the Early Launch Anti Malware or ELAM, is entirely invisible to the user. What we would emphasize on in that case is the reliability and market hold of the company. Bitdefender has had a long time customer base in the market of antivirus software and is very well known for producing very high quality security suites.