Best Equipment You Can Rent for a Trade Show
|
Attending a trade show is one of the best ways to launch and introduce new products. These shows typically relate to specific types of industries like the toy industry or the health care field. Those coming out to the shows include representatives from stores that want to find new products to put on shelves and wholesalers who purchase goods at wholesale prices and sell those goods to others. Depending on the type of shows that you attend, you may have the opportunity to showcase your products to the general public too. Instead of buying equipment that you will only use a few times a year, you can rent some of the equipment that you need.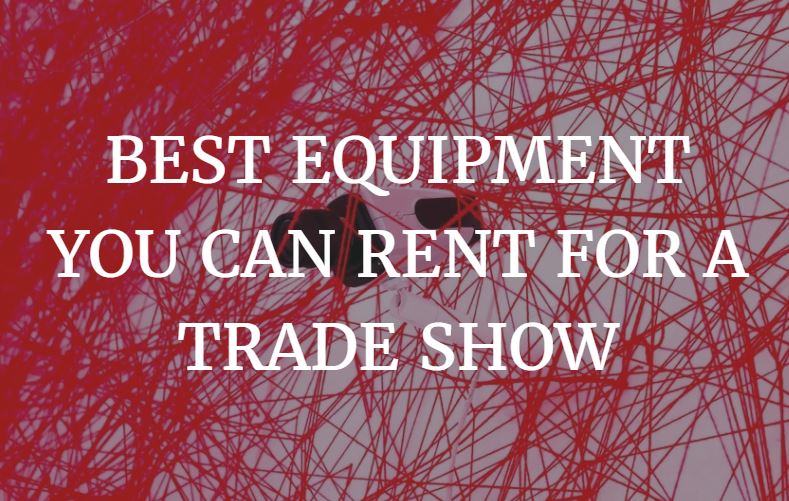 Tables
Whether you have a large number of products that you want to display around your trade show booth or you travel with fewer products, you will still need a few tables. Many booths feature a table in the front and a table on each side to make a u-shape. This gives you space to display any banners or signs that you have on each side. Even if you want to rent less space at a trade show, you'll still want to rent at least one table.Shelving Units
Shelving Units
Some of the best trade show booths in the world today are those that incorporate shelving units. With standard tables, you can only place products flat on top. When you use shelving units, you can lift those goods higher in the air and place each one at eye level, which will catch the attention of those walking through the show. You can also rent shelves that you place on top of your tables or beneath your tables to store any of the extra merchandise that you bring and sell.
Security Devices
Not all trade shows offer as much protection as others. Depending on the shows that you hit, you may find that the show does not offer much security other than a few guards who walk around the whole show. Rental companies let you rent security devices that you can use to keep an eye on your booth when you're not there. With the right security camera, you can position the lens to cover every area of your booth. You can then download an app that lets you check in.
Costumes
Do you want to make your own booth stand out and grab those wandering around who might not otherwise stop? With rented costumes, you can dress your workers up to look like famous characters or like mascots and objects relating to your business. They can pass out business cards, informational fliers for your company and even promotional items like magnets. Rental costumes come in different sizes to fit every member of your team and include famous characters like Superman, Wonder Woman, and Captain America.
Some business owners, especially small business owners, worry about setting up at trade shows because they do not think that they can gather the funds to cover the cost of a booth and all the other supplies and equipment that they need. Renting equipment is a great way to cover your bases and to help you see what supplies you really need for future shows.