All you Need to Know about Home Scanning Systems
|
Home scanning systems do more than just report what's going on at the local precinct. They provide valuable information that can give you the heads-up when a weather emergency or other catastrophe is pending. They're great for use in rural areas where many emergency service personnel work as volunteers, or to alert people in isolated areas to the possibility of severe weather or local and national emergencies.
There are Three Basic Models of Scanner
Hand-held scanners for personal use.
Mobile scanners for use in cars, campers and boats.
Desk top scanners for home use.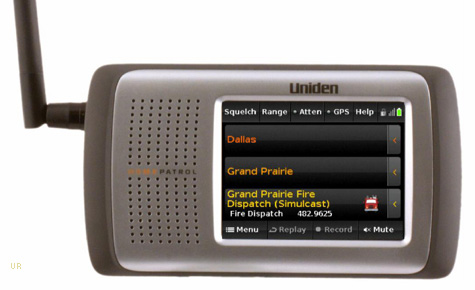 Though scanners are great for keeping members of the public informed in times of emergency, they're also frequently used by journalists to provide leads, and in criminal and private investigation. Hobbyists and short-wave radio enthusiasts around the world use scanners in the pursuit of their hobby. In fact, there are many local and global scanner associations where members can get together to discuss codes and frequencies. Websites proliferate the Internet, providing the latest in scanner news and technology.
Each country has their own legislation regarding the use of scanners. Australia only limits their use when it applies to cell phone communications. South America allows the use of scanners as long as the operator has a ham radio license. The United States has the most varied laws on scanner use, and they differ by locality. Generally, users in the U.S. can't use scanners to eavesdrop on cellphone conversations, to listen to encrypted or confidential transmissions, to get information for personal gain or in the commission of a crime. In Mexico, there are very few limits to scanner use, and even listening to blocked or encrypted data is legal. However, in Canada and all of the other countries already mentioned, any information received while monitoring a scanner cannot be disclosed to a third party or distributed via mass media, including broadcasts over the Internet.
A Homepatrol scanner from BearCatWarehouse.com and other online suppliers is an example of a high-quality scanner that provides valuable information in times of emergency. These units and others are available as basic units that scan and transmit basic information. They can also be upgraded and accessorized to provide a state-of-the-industry emergency alert and tracking system that's completely user-friendly and requires very little set up. Some upgrade options are GPS tracking, special adapters, headsets, extra antennas and mounting brackets.