Advantages of Using Mobile Application for Learning
|
Mobile applications are often looked as the tool for future learning. In this generation, we have various mobile applications for education which is making the learning process new and interesting. These educational apps are helping millions of students around the world with their knowledge oriented features and activities.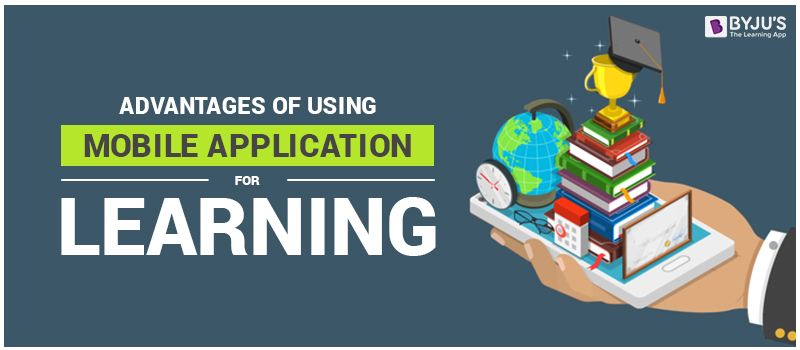 The popularity of educational apps or m-learning is increasing day by day. These apps are making the lives of students easier and fun and are assisting them to learn new things in an interesting way. Some advantages of using mobile applications for learning is given in the points below.
Interactive Video Lessons
Lessons have turned into colourful and engaging videos with the introduction of mobile applications. The video lessons come with attractive features like 3D animations and in-air projections so that students can learn the concepts in a better way. Visual engagement is one of the best ways to help students learn as they can completely focus on the lessons and its attractive features. Students can learn various topics like Newton's Law, projectile motion, gravity, electricity, chemical reactions, electromagnetism, etc and their concepts from video lessons by using a mobile application.
These days, no one leaves their home without their mobile phones. Using phones and mobile applications have become a common part of everyone's life. Students can use this to their advantage to learn whenever they feel like. The mobile apps are convenient and portable, enabling students to learn wherever and whenever they want. The lessons in the educational apps also come in offline mode so that the students can learn at any point even without the facility of the internet.
With the help of educational applications, students can now learn at their own pace. One of the most difficult jobs for some students is to keep pace with their teacher and classmates in schools and tuitions. This affects many students and they are not able to clear all their concepts. Hence, they face problems in their higher classes. But with the help of educational apps, students can learn at their own level. This feature helps students to clear their concepts properly and helps them to progress in their academics.
Online studying has become a trend among students in this generation. Nowadays students are very fond of e-books and e-learning. There are various library apps which make it easy for students to search the appropriate book or study material in their mobile phones. This feature keeps students closer to their books at all times and helps them in finding the best book for their preparation. Students can also get notes on various interesting topics like integration, number system, complex number, force, thermodynamics, rational number, etc from these educational apps.
These were some of the advantages of using mobile application for learning. There are numerous educational applications in the app market but students must select the right one for them. Mobile applications are becoming the future of education sector, leading towards its development. Subscribe to BYJU'S YouTube Channel to watch engaging video lessons on math and science topics to learn in an interactive way.