Top 5 Accounting apps for iPhone
iPhone is a gadget for people from all walks of life. The versatile app store has an array of tools for all professionals; those in accounting are no exception. iPhone had apps that help the common man pay his bills to apps that help professionals keep a track of accounts. Of hundreds of apps dedicated to these purposes, here are my top five picks for accounting apps. Check the top 5 Accounting apps for iPhone: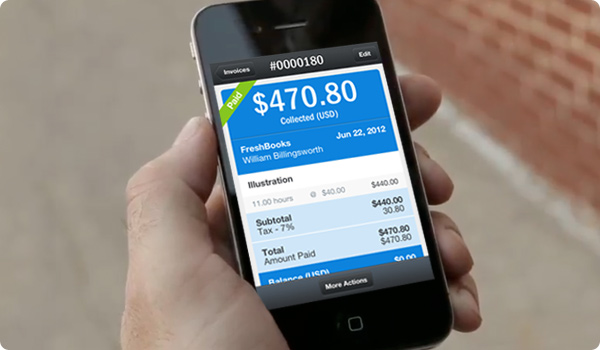 Xero
Xero will transform your iPhone into your business portal in no time. It can do virtually all accounting tasks like managing cashflow, keep tab on bank balances, upload and share receipts, crating invoices and so on. You can keep track of all bank accounts, credit card and PayPal accounts and contacts. It can even integrate other accounting apps like 37 Signals Highrise, Shopify, Magneto, Salesforce etc.
BillTracker
While lack of NFC (Near Field Communication)- a technology that helps you transfer money through your Smartphone- has been a constant disappointment for iPhone users, there are several apps like BillTracker that somewhat fulfills that requirement. With simplistic user interface, BillTracker can, as the name suggests, track bills, amount due, due dates, payment confirmation and much more. It will also issue timely reminders of due bill payments.
iXpenseIt
If you want to keep a proper track of your budget, then iXpenseIt is a perfect app for you. You can use this app and get a visual indicator of your monthly budget and expenses. If you think that you are exceeding your monthly budget limit, this will help you curb your expenses. This app shows you the expense summaries which showcases total monthly expense and the highest expense of the month. Also, you can store your digital photo receipts, customize expense type, and get instantly generated graphical reports.
Daily Expenses
With excellent reviews from different websites, it has quickly become one of the favorite apps of all time. It keeps record of your expenses and creates spreadsheets that can be sent or backed up through email and Wi-Fi. It helps you keep proof of payments by capturing photos of receipts. Password protection of your private expense information is allowed.
Even the makers of this accounting app encourage users to install it across various Apple devices for better integration of your purchase records. You can review these records, search through them or sort them according to bucket list, recent transactions or accounts. Dropbox syncing is allowed, which means you can access the records even when you are not on a Apple device.
iXpenseIt
This app also allows bill reminders, checking account balance and supports multiple currencies and formats. You can customize the app for recurring events like monthly or daily expenses, rents, EMIs etc. PDF reporting and AirPrint are available as well.
Apart from these, ExpenSense, iReconcile, BillMinder, Debt Snowball, Checkbook HD are all great accounting apps and worth the buy. However, the aforementioned five are few of the best due to their simplicity and cost effectiveness.
This is a Guest Post on behalf of IDealBC accounting firm, Australia