A Review of New Acer Liquid S1 Phablet
|
Latest technology is a boon for gadget lovers! With ample upcoming gadgets in the market, competition becomes more tough and strong. Entering the competition of latest and hi-tech devices, recently Acer also introduces its first new Liquid S1 phablet. Certainly, it is one of the best launches of the company that has astonished many Acer appreciators towards itself.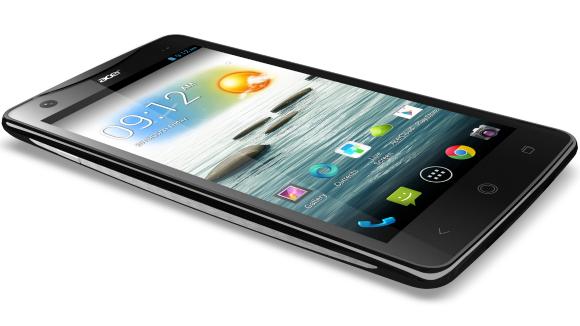 Display
Acer Liquid S1 phablet has a 5.7 inch display with a resolution of 1280 x720. With a high resolution screen, the display is crystal clear and most apt to use.
Features
Ready to compete with other gadgets, Acer Liquid S1 Phablet comes with many astonishing and mind-boggling features. Runs on MediaTek's 1.5GHz quad core processor and Android 4.2 Jelly Bean operating system, the new device by Acer is a best combination of work competence of a tablet PC with expediency and multimedia-rich features of a smartphone.
With new Acer Liquid S1, user can easily access their files and documents, anywhere and at anytime. It also combines many aspects for video recording, photo detaining, creating media and editing. Additionally, these features can also be shared conveniently. With Wi-fi enabled, it allows internet usage with a good speed. Moreover, this new device by Acer has float caller notification, HD playback and streaming, and Studio sound with DTS technology.
Camera
The smartphone has a well-specified camera and also it has a black illuminated 8MP sensor at the back of a fast F2.0 lens. The camera has LED flash and BSI Sensor that makes video recording or photo capturing an awesome experience.
Storage
The new Acer Liquid S1 Phablet comes with 8GB of internal storage capacity and 1GB RAM.  8GB flash memory slot of the phablet can be expandable up to 32GB via microSD card slot.
Battery
Its 2400mAh battery is quite substantial to grant good up time with longer usage.
Processor
Underneath, Acer Liquid S1 phablet is chipped with a 1.5 GHz quad core Mediatek processor along with a 1GB of RAM which helps in assorted multitasking processes.
Price
Available in black and white color, the new phablet by Acer weighs 195 gms and will be soon going to hit Indian market and it will cost around Rs.25, 000.
Pros and Cons
Acer Liquid S1 has Bluetooth, GPS and USB Connectivity that allows user to share data, pictures, videos and files easily. It has pre-loaded Float application and instant messenger.  Apart from these pros, the only con is the Liquid S1 phablet is a 3G Smart phone and does not support LTE.
My Verdict on Acer Liquid S1
Coming to the verdict is not very easy after reviewing all the aspects of Acer Liquid S1 phablet. As due to vast competition, every gadget maker is coming up with latest features and technology built-in gadgets, so we cannot come to any precise conclusion. It is because there is no any 'WOW' feature that will amaze gadget lovers and attract them towards it. But let us wait and watch, if the new Acer Liquid S1 will persuade its appreciators or not.