7 MUST HAVE IPAD APPS OF 2015
|
Today's technology is known by the application it possesses and iPAD being one such technology has endless applications that can attract it's users to take the full advantages of the machine. But, there are some essential applications that you must ensure to keep it in iPad because they will be useful to you in day to day activity. So, here's our list of 7 Best applications in iPad.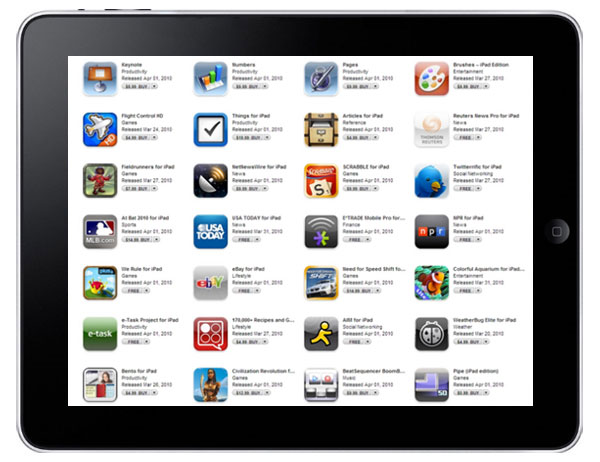 ADOBE READER
Adobe reader is useful, especially to professionals who keep surfing the internet for emails and websites should install this application. It is useful in previewing PDF files and it has further advanced functions like text search, highlighting, online synchronization which makes your reading and writing task way easier.  Please note that without the installation of Adobe Reader, you cannot preview PDF files and documents.
CALCULATOR
World cannot function without numbers and calculators are important for every system. The application is for free and yet it is very pivotal for solving your calculations especially when you are a home-maker or a professional user. I-Pad calculator comes with standard and scientific approach to it with various color schemes to choose from.
AIR DISPLAY
This important application connects the iPad to your computer over wi-fi network. It also displays a more monitor like view to your I-Pad which helps in easy accessing of websites. An essential application for users.
BLOGSY
This application gives the liberty to it's users to use the creative forum of words and blog. It connects you easily with fellow I-Pad bloggers who share their everyday information, stories and other details of life. It has advanced power user options and it's stands as one of the best iPad application.
FIND MY FRIENDS
This application allows the user to locate his/her friends from various other apple channels like – iPad, iPhone, iTouch friends. The friends are represented on an updated map, wherein you can also set up alerts to learn where your friends are moving to from their original mapping place.
CLOUD ON
This application allows you to work with the important office files MS Excel, PowerPoint and other Microsoft office tools which are essential to most of the users.  It has touch based design options specially crafted for iPad users.
DROPBOX
This application is designed to access the important files immediately.  The user can save his/her file on the dropbox folder and it's available from the Dropbox iPad App.  One can automatically save the photos, videos on the dropbox app and access it in other devices as well. This application saves time, effort and also ensures the visibility of the files storage in other devices as well.
These are 7 important must have I-PAD applications which are useful to us on an everyday basis. It is suited for everyone and doesn't favour any specific form of interest or hobbies. These applications are essential for accessing the important and crucial elements on your system and that to in an easiest manner which saves your time and effort.