5 Tech Trends to Watch Out for in 2014
|
Flushed with the usual post-CES Expo excitement, we think that 2014 is going to be a veritable smorgasbord of technological innovations. Curved TVs have already started to be advertised on our oh-so-last year flat screens, and smartwatches are all over the place including on the trendiest consumers' wrists. But what's next? Here's a brief round up of our pick of the top five tech trends to watch out for this year:
4K TV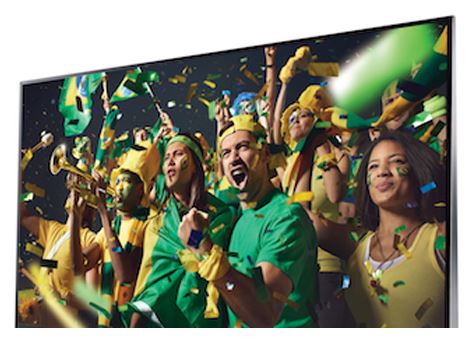 Seriously? You mean I have to upgrade my television again? Sorry, but you probably will, after seeing just how remarkable these things are. First (rather tentatively) launched last year, 4K TV marks the next step in how we watch our home entertainment.  4K is a generic term for ultra-high definition display devices or content that have a horizontal resolution of 4,000 pixels. The picture quality is truly startling.
But whisper he who dares – 8K TV is also in development, so there's a chance that poor old 4K could be obsolete before it's even had a chance to get out of the starting blocks. What could make this next generation of UHD TVs truly revolutionary is the possibility of marrying it up with flexible displays, such as those being developed by R&D specialists Plastic Logic. Flexible electronics could quite literally revolutionise the industry, but whether it will be a perfect partner for 4K or even 8K remains to be seen.
Wearables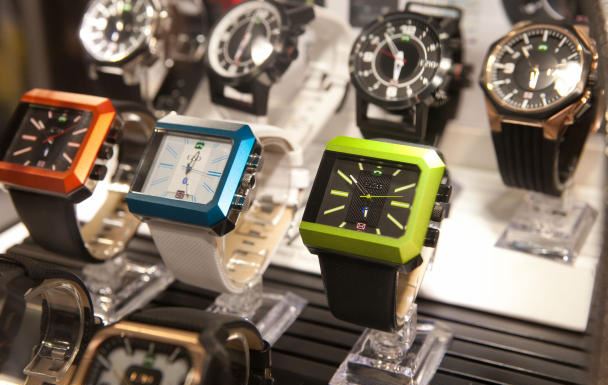 This is THE big thing for 2014. From Google Glass to smartwatches and all points west, wearables are going to be huge this year. 'Tech fashion' isn't just being embraced with open arms by the techies, but by fashion designers too, who see it as a real opportunity to experiment with everything from flexible plastic screens to embedded LEDs. CES was awash this year with wearable tech, including fitness trackers (where Nike leads, others follow), and variations on the Google Glass innovation.
Smartwatches have got off to a bit of a shaky start, with reports that Samsung suffered up to 30% returns on its first generation device, but the principle is solid and once the bugs have been ironed out the next-gen wearable smartwatches should be a big step forward.
Biometrics
Not exactly new, we admit, but developments in biometrics have been given a real boost by their inclusion in the iPhone 5S. Now that consumers are more aware of biometrics, they're becoming much more open to the use of this ultra-secure method of protecting your gadgets. Fingerprint scanners will be everywhere this year, and even devices that use your own body as a 'password' could be on the cards. Whether that's a good or a bad innovation remains to be seen.
3D printing
Again, not new, but last year word got out about just how cool 3D printing was and that home 3D printers were hitting the market (and pockets – as with all 1st generation tech, these things were definitely not cheap!). This year, the buzz about 3D printing is really growing, especially as R&D companies are focusing on two main areas, improving the quality of the printers, and making it easier to scan in objects to actually print in the first place. Tackle those two (and the ridiculously slow speed of 3D printing at the moment), and you could have a home revolution on your hands. Whether the manufacturing industries will be too pleased about us printing off our own products at home is another matter.
USB Power delivery for devices
Finally, that age-old problem, power supplies. Why is it that every single mobile device needs a different lead, power supply or combination of the two? Step forward USB power delivery – a new concept that joins up the dots and provides a universal standard. There's even rumours that USB power sockets on our walls at home could become a feature in the future. But the question remains – what will we do with all that extra storage space once we empty our drawers full of old power supplies?
Author Bio
Charlotte blogs about gadgets and technology, covering everything from the latest mobile advancements to display technology. When she's not online Charlotte enjoys swimming, cycling and travelling the world.