5 Best Radio Apps For iPhone
 5 Best Radio Apps For iPhone
Even after having thousands of songs in your iPhone, you can't store every song in it. People always want variety in everything, same goes in the case of songs. In this situation, your iPhone needs iOS radio apps. Here is a list of some of the great radio apps which can keep you entertained all day long or whenever you want to.
AOL Radio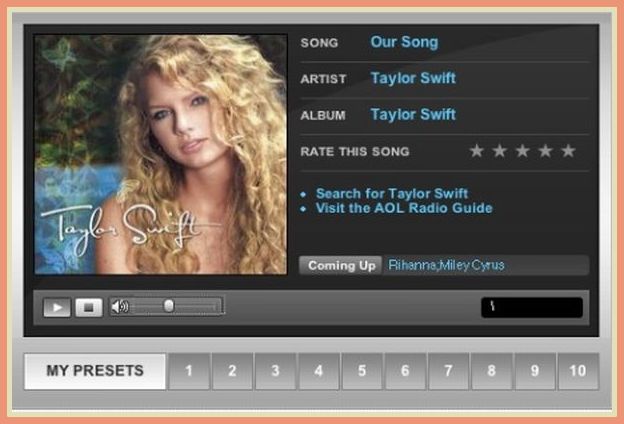 AOL Radio is one of the best radio apps for iPhone available for free. It comes with the combined feature of traditional radio app and Pandora app which is programming your own station. Under the category of traditional radio, it offers 150 live radio stations from all across the country. It also offers more than 350 mix stations like Pandora which gives you the option to skip songs and tag your favorite ones for later purchases.
iHeartRadio
iHeartRadio allows free access to more than 750 radio stations from all over the country. You get a great variety to choose from with so many stations in your hand. It gives you options to hear any kind of music from jazz to rock, from sports to news to weather forecast. But you can't skip the music or give preference to your choice.
Grace Digital Radio
Grace Digital Radio offers you the access to more than 50, 000 radio stations from any place where you have got Internet access. It is a streaming radio app which provides AM and Fm stations, talk shows, BBC, NPR and different radio station from various continents. It comes at a price of $4.99.
Last.fm
Technically, Last.fm is not a radio app which means it does not provide you with a net based bunch of online radio broadcast stations. It allows you to design your own radio station. You have the option to choose an artist of your liking. Last.fm provides you with the songs of that artist as per your preference. It gives you the option of feedback which later helps in the improvement of future song selection.
Sirius XM Internet Radio
In order to use to this radio app your iPhone, you should have a subscription to Sirius XM radio satellite services. You can get more than 120 channels of Sirius XM's music, talk shows, sports news and events and comedy for free. It is bestiPhone radio app for those who travel a lot in cars as this satellite radio subscription is a sanity saver. You can also listen to your favorite song on demand. You can even track the episodes of your favorite TV shows.
My Opinion: Best Radio App For iPhone
With thousands of radio apps for iPhone, it is very difficult to choose the best. Every app has a distinct feature and is quite popular. However, out of these my favorite personal radio app is AOL radio. It holds the feature of both traditional as well as Pandora at the same time.  It allows you to skip songs which you don't want to listen and tag the ones which are your favorite for later purchases. It is a great free radio app to for on your iPhone. Try it now!
Author – RajKumar is a tech geek who is the founder of Technoford and Technowooer. He is very active in Twitter.