5 Best Free Email Services
|
No matter how frivolously you use text messaging or message through social networking websites, nothing can replace email services. Almost all internet users have an email account. While some email services provide neat interfaces, some services provide a lot of virtual space. Email services are also judged on the ease of attachments; in recent times, email services have worked on this feature and now you can attach photos and documents within seconds by drag and drop.
Check out our list of top 5 best free email services
Microsoft Outlook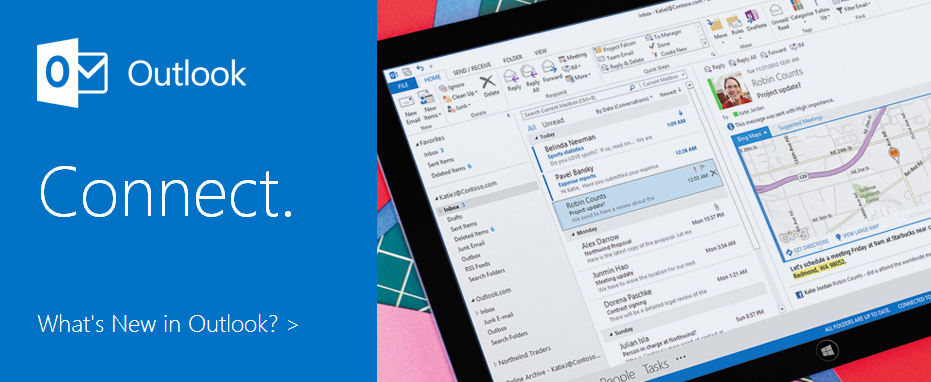 Microsoft Outlook had been quite an old-fashioned for long, until it changed the game completely. While it came as a part of MS Office suite previously, now it has a browser based email service. The interface is clean and easy to use. MS Outlook comes with cloud integration in form of Skydrive, which gives you practically unlimited storage space. It has a good spam filter and Skype integration as well, which means video chatting will be impressive even though it is via a third party app.
Hotmail
MSN Hotmail is one of the oldest players around and even though Gmail, Yahoo have picked up steam, this Microsoft email service still has a reasonably large fan following. It does not have big promises to lure users with, but it has handled photos well. Microsoft has overhauled the old Outlook and integrated it with Hotmail and merged the two in a more dynamic email service. So, @hotmail.com users can opt to turn their email addresses into @outlook.com ids.
Yahoo Mail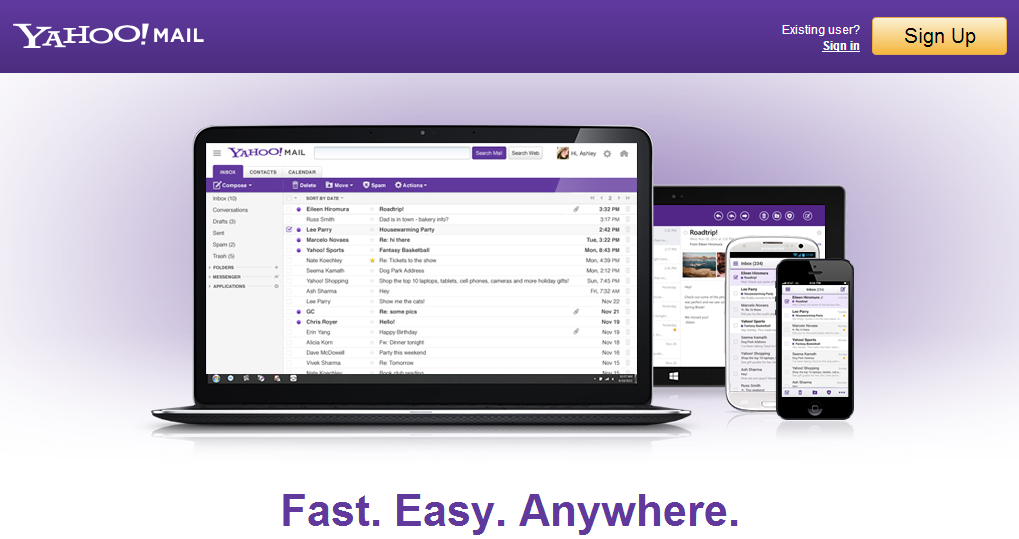 Yahoo Mail is a giant email service provider with millions of addresses registered on it. Even though it has kept changing only the interface without introducing major functional changes for a long time, it has developed substantially in the last couple of years. The photo app is one such neat addition that lets you slide through all the photos you have exchanged via email. The browser version has an in-built Yahoo Messenger, so you don't even need to download the Messenger app to chat real time with your contacts. The messenger can be used to chat with MSN or Windows Live users as well.
Google Mail
Gmail is the most used email service in the world and rightly so. It provides unprecedented storage (25 GB), text and video chatting right from your inbox. The crisp template is ideal for professionals. Gmail is integrated with a number of other Google apps like Google Drive, Calendar, Translator and so on. Entrepreneurs can set up a custom email address in the 'you@company.com' format.
AOL
AOL is another veteran among the email service providers. Recently it has received a similar makeover like MS Outlook. The user interface is much fresher and easier to use. It allows you to hook on to AIM, the instant messaging counterpart of AOL. The inbox does not have as many organizers as Outlook, but it has a neat email preview feature, which saves you from opening ambiguous looking emails which are potentially spam.
Based on the ease of use, the multitude of features, these five are the best email services available. Apart from these, Mail.com and Netscape Mail are both quite efficient services.
About the Author– Rajkumar loves guest posting on Technoinsta. This is his eight post On Technoinsta. He writes about technology in his blog Techiezine