5 Best Chat Apps for iPad
|
iPad is that gadget that has the portability of an iPhone and the more varied service of a laptop. Naturally, as is a priority with both Smartphones and laptops, chat apps are an important part of iPad too. Without a reliable chat app, we feel technologically challenged and at a loss. So here are five 'best' chat apps for iPad that are available for installation.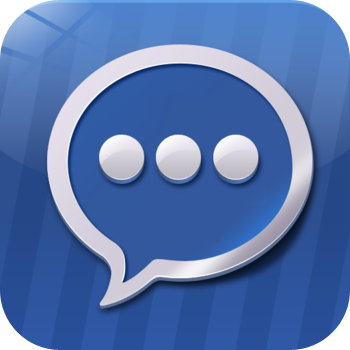 1. Beejive IM
Beejive IM ( Chat Apps for iPad ) allows real-time chats where you can switch between multiple conversations. It has AIM, Windows Live, Yahoo, Google Talk, Facebook, MySpace and Jabber integration. You can send and receive audio, video and photo files via its very intuitive user interface. It has hyperlink support and automatically parses links for web browsers. To save chat history you can email chat logs. Customizable sound settings and status messages and availability, configurable alerts make it a very personal app to use. However, for different devices, you need different downloads.
2. IM+ Pro
IM+ Pro ( Chat Apps for iPad ) has one advantage over Beejive IM- it is a universal app. You can download it in iPhone and use it in iPad. While Beejive shows one windows for all the chat related lists and menu, in IM+ Pro, you have to toggle between different chats and contacts. Some believe this makes IM+ Pro more minimalistic and easier to use. It has a neat speech recognition for messages. IM+ Pro allows integration of GTalk, ICQ, AIM, Live, Skype, Facebook and so many other IM services. Some users complain that it has problems staying connected on Google Talk.
3. Agile Messenger HD Pro
The best thing about Agile Messenger ( Chat Apps for iPad ) is that you can integrate all your favorite IM services under one app. When you install Agile on your iPad, you essentially install a messenger for Windows Live, Yahoo!, Facebook, AIM, Habber, Google Talk, Skype and ICQ. You can not only chat through Agile Messenger HD Pro, but get full Facebook support. This means you can post comments or posts on your or a friend's timeline, check your news feed and receive notifications. It has a built in web browser to let you view links that friends have sent in IM.
4. LimeChat
Lime Chat is a top notch IRC client that allows you to chat on the go as well as you do on your desktop. It has a built in browser, allows quick navigation and has full support for landscape mode.
5. AIM
AIM is an excellent chat app that allows you to post on different social networking websites, add location to your statuses and integrate your Facebook, MySpace, GTalk and Lifestream. The app is built from scratch for iPad and works on iOS 4.2 and higher. It allows WiFi, EDGE and 3G connectivity. You can send text messages to virtually anyone with a cell phone that supports text messages.
These are undoubtedly very reliable and hassle free chat apps. But there are several other chat apps that have grown very popular in recent years. There are also some audio and video chat apps that many prefer over text chat apps.
What is your Best Chat Apps for iPad? Let us know in Comment Section.