10 Best Useful Google Chrome Extensions
|
Google Chrome is claimed to be one of the best internet browsers, no doubt. It is not simply the backing of a very popular name in the internet world, Google. Chrome is a very efficient browser. Its interface is smooth and crisp. The simplicity of the browser is what makes Google Chrome so popular among users. Apart from that, Chrome also has some user friendly extensions that make internet browsing a much easier affair. Of the thousands of Google Chrome extensions, the following make into my top ten list.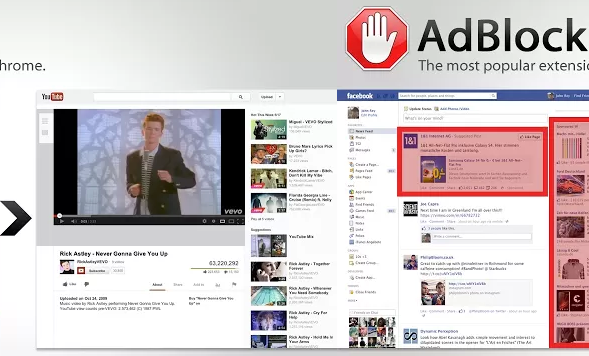 The name is quite self explanatory. But unlike most ad blocking add ons and apps, AdBlock is very efficient. It is a worthy competitor of Greasemonkey, which is the Firefox equivalent of the extension. It makes browsing so much faster and you won't have any errant links that will lead you to spam websites.
If you are into reading articles online then you are bound to come across some words that you have no clue about. For this purpose, there is a Google Dictionary extension that allows you to instantly see the meaning. You only need to double click the work and a definition pops up, with a 'for further information' link. It makes your reading experience more continuous.
Google Mail Checker consists of a little ticker that keeps you updated about how many unread messages you have sitting in your inbox. So, even when you don't have the Gmail page open, you would get instant notifications when you receive a mail. You simply need to click the extension's icon to open the inbox.
Do not Miss: Top 10 Browsers for your PC
Google Calendar is one of the Google Business Apps. It is well integrated with Google Mail, so you can create tasks from your inbox. With the Google Chrome extension, it is even easier to create the tasks. It gives you notifications of upcoming events on the homescreen. It can even synchronize your Facebook events.
Bookmarking is necessary for every internet user these days. But if you bookmark RSS feeds from various websites like Twitter, Delicious, Google Reader and YouTube, you need one centralized reader for it all. For that, you can install the Feedly Chrome extension which puts all the feeds into a magazine like page.
Do not Miss: How to Open Blocked Sites
You can make your very own scrapbook out of all the bookmarks you create using this Google Chrome extension. If you are a Smartphone user then you can add bookmarks to your Evernote account. For this, you obviously need to sign up for one first.
For those of you who are compulsive Tweeters, Buffer helps you to maintain a sane level of Tweets at a time by posting your Tweets with a predetermined frequency. With the help of this extension, you can do so right from the Chrome homepage. You can line up your Tweets with but a few clicks.
If you are an ardent fan of bookmarks, you will surely have times when you wish the whole session can be saved so that you can come back to the exact spot on the page by a few clicks. To make that possible, install Session Manager and click the icon next to the address bar when you need to save a session.
In this age of plethora of digital information, we tend to add apps and add-ons to our browsers, sometimes over zealously. This obviously slows down your browser and hampers the browsing experience. The browser's task manager is neat, but it lacks in depth, which Click&Clean more than makes up for. It has an extensive array of privacy settings too.
So, once you have installed all the apps you absolutely need (and some you don't need that much) it is difficult to keep a tab on all of them. For that, you can install another extension on Google Chrome called Extension Manager. It sorts out old and unused extensions and deletes them. If you don't want to delete an extension, change their status to protect them.
These extensions cover almost all important aspects of internet browsing without slowing down the browser that much. For almost every valid browsing purpose, you will find an extension in the Chrome store. You are obviously free to choose any extension, but beware of bulky ones that tend to slow down Chrome. If you face slow browsing issue, make sure you check these tips on Speeding Up Google Chrome.