10 Amazing Features of Samsung Galaxy Note 3
|
From the very initial beginning, Samsung has been a pioneer in the mobile industry but from the time it started launching its Smartphone the company has acquired the status of being one of the most precious jewels of the crown. The Galaxy series, being the smart series of Samsung Smartphone, has gained an unbeatable response and then its back to back launches made the customers' expectation sky high from the company. After Galaxy Note, Galaxy Note 2, Samsung is soon going to unveil their subsequent next generation Smartphone Galaxy Note 3 which is expected to bring in the same or more profit for the company.
None of us will deny that whenever it comes to features, Samsung never compromises and in this next generation Smartphone Galaxy Note 3 as well they assure the best ever features. Following we are discussing about the best 10 features of Galaxy Note 3.
Design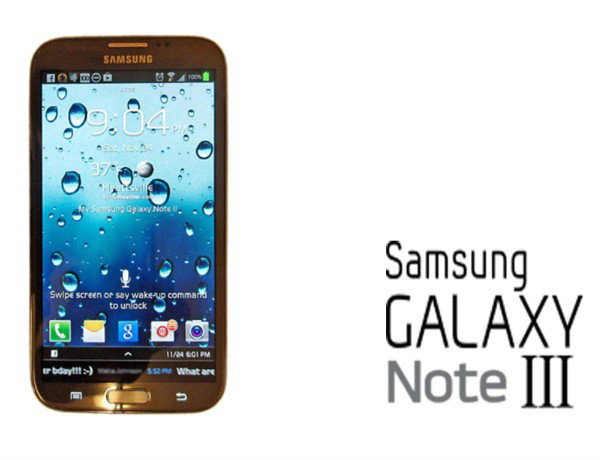 Well is it really something to talk over? When it's Samsung, the answer is "no' obviously. But for Galaxy Note 3 Samsung has done a little experiment with the design. It has featured the phone with faux leather in the outside of the back. In addition to that it has featured the phone only with cosmetic design that has broken the monotony of previous Samsung Smartphone.
Features
This upcoming launch by Samsung is contending to be one of the snappiest Smartphone in the market till date. The main and best three features embedded in this phone are the 4G version and the till date unnoticed 3G RAM support along with 2.3 GHz Snap dragon 800 quad core processor. With such features the phone is bound to perform smarter than ever.
Action memos
This is a one of kind feature you will get in Galaxy Note 3. There is S pen featured in this phone and the action memos help the S pen to act more effectively and usefully. This feature is able to read the handwritten content and then translate that into actionable article.
Air Command
This feature helps you have a better experience of the S Pen. With the help of this you can way in to all the S pen features say Pen Window, Action memos etc.
Display
Samsung Galaxy Note 3 is featured with a broad 5.7 inches screen having 1920 by 1030 pixel density and AMOLED display. All this gives the phone a look which is indeed smarter than ever.
Camera
Galaxy Note 3 offers camera with 13 mega pixels resolution. Now won't you be overwhelmed knowing that if you are a photo freak? Of course you should be!
My Magazine
This is a new feature you will get in Samsung Galaxy Note 3. My magazine is basically a news aggregator that will help you to be updated all the time. The news feed application is quite similar to HTC Sense's FlipBoard or BlinkFeed. It provides a magazine like interface for getting news updates. You can swipe through topics and dig deeper on topics that interest you.
4K video
Can you imagine how a 4K video going to be? Well to give you the experience and delight Samsung has featured 4K video facility in Galaxy Note 3. 4K is basically a video that has a horizontal resolution of 4000 pixels. 4K is now the new standard of resolution for digital graphics and cinema.
Pen Window
Pen Window is a very small feature that is yet very helpful. Samsung Galaxy Note 3 lets you draw a box of any size on the screen and get access to any one of eight apps. Presently, though,  Pen Window offers only a limited number, that is eight, applications on your phone.
Improved Multi Window
Improved Multi Window is an updated software that helps you to run several apps at the same time. You can run two or more applications simultaneously. For example, you can open twitter and have your links updated each second, while at the same time, use your note app as you watch a video on YouTube.